Johannesburg: The 15th BRICS summit is underway in Johannesburg, the capital of South Africa. The summit is attended by the top leaders of the BRICS member countries. A bizarre incident involving Chinese President Xi Jinping occurred at the summit, which was captured on video and shared widely online.
The viral video shows that when Xi Jinping walked on the red carpet, one of his bodyguard colleagues was held back by the security officers, leaving Xi Jinping puzzled for a few moments. He kept looking back but could not figure out what was happening or why.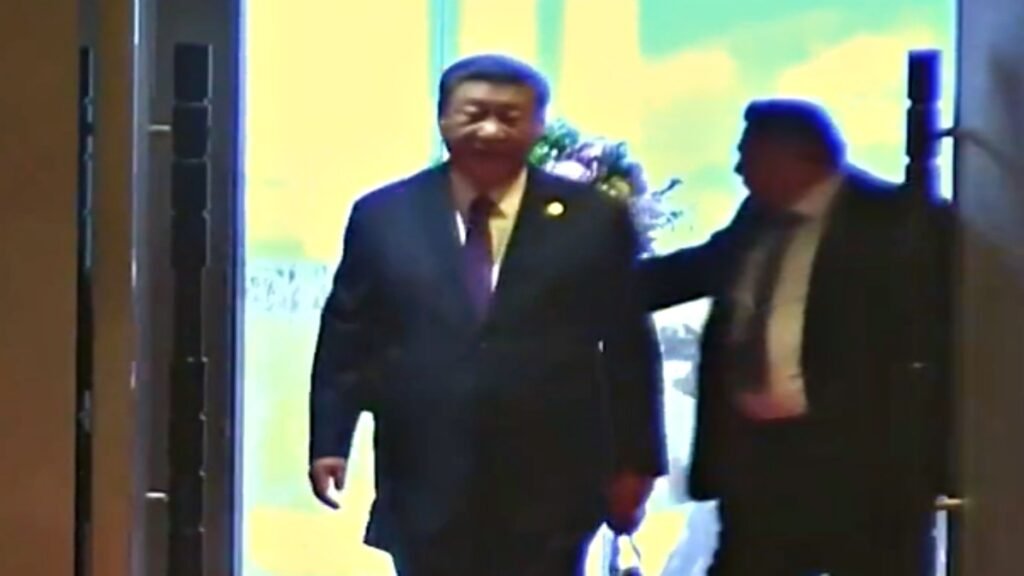 The video reveals that Xi Jinping was followed by a bodyguard who stayed a few steps behind him on the red carpet. The bodyguard tried to catch up with Xi Jinping, but as soon as Xi Jinping entered the gate, the South African security stopped him.
The incident changed the body language of the Chinese President, who paused and then proceeded and glance back repeatedly. The door was shaking and some noise was heard from outside.