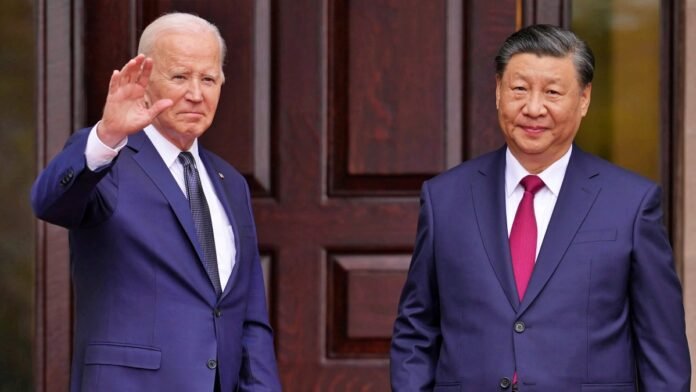 New Delhi: US President Joe Biden and Chinese President Xi Jinping met in person for the first time in almost a year on Wednesday, amid rising tensions and challenges in the bilateral and global arena. The two leaders held a four-hour meeting at the Filoli Estate in San Francisco, where they are attending the Asia-Pacific Economic Cooperation (APEC) Summit.
The meeting came at a critical juncture for US-China relations, which have deteriorated to their lowest point in decades over issues such as trade, technology, human rights, Taiwan, and regional security. The world is also facing an economic slowdown, conflicts in West Asia and Europe, and a pandemic that has claimed millions of lives.
The APEC summit, hosted by the United States, is taking place in San Francisco from November 11 to 17. Biden and Xi had last met at the G20 summit in Bali, Indonesia, in 2022, where they agreed to establish a high-level dialogue mechanism to manage their differences and cooperate on areas of mutual interest.
After the meeting, Biden told reporters that he and Xi had exchanged views on a number of regional and global issues, including Russia's refusal to end the war and its brutal aggression against Ukraine, and the ongoing violence in Gaza. "As I always do, I raised areas where the United States has concerns about PRC actions, including detentions and extraditions of detained US citizens, human rights, and coercive activities in the South China Sea. We discussed all three of those things. I gave them the names of the people I think have been detained and hopefully, we can get them released. However, there is no consensus on this," Biden said.
According to Chinese state media, Xi told Biden that the United States and China should be fully capable of rising above their differences and avoiding confrontation and conflict. He also said that there was no alternative for the two major countries to turn their backs on each other and that they should respect each other's core interests and major concerns. Xi also urged Biden to adopt a rational and pragmatic policy toward China and to enhance communication and coordination on global issues such as climate change, public health, and nuclear non-proliferation.