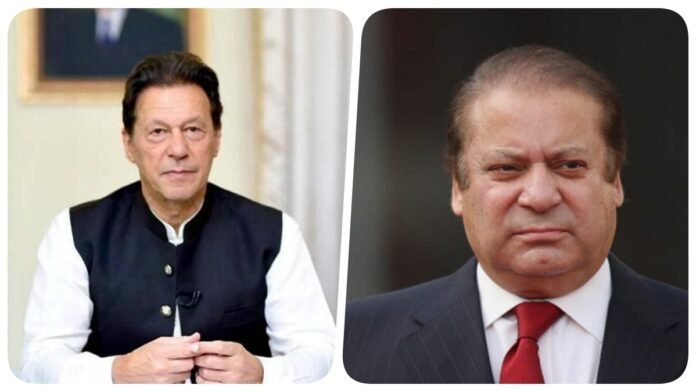 Islamabad: The Imran Khan government in Pakistan is already facing criticism for rising debt, unemployment, and inflation. Meanwhile, the leaked audio of a former Chief Justice has created a stir in politics. If this tape is to be believed to be true, then it becomes absolutely clear that three years ago Imran Khan came to power only because of Pakistan's army, he had no charisma in it. Nor did Imran Khan get enough votes that his party could form the Pakistan Tehreek-e-Insaf (PTI) government.
Whose audio leaked?
According to the news of the Washington Post, the leaked audiotape is of former Chief Justice of Pakistan (CJP) Saqib Nisar. In this, he is talking to some unknown person. In the conversation, Nisar admits that he was under pressure to punish former Prime Minister Nawaz Sharif and his daughter Maryam Nawaz so that Imran Khan could be brought to power. At the moment, only a very small part of this tape or say a few seconds has been revealed, but it is expected that soon the whole tape will also come out.
What's in the leaked tape
In this, Justice Nisar says to the front- 'I want to say very clearly that unfortunately, we have such Idars (departments and here means powerful army) who issue decrees to judges. Now they are saying that Mian Sahab (Nawaz Sharif) has to be punished because we have to bring Khan Sahab (Imran Khan). On this, Justice Nisar says- 'Yes, this will raise questions on the judiciary as well.'
Who did the leak?
This tape has been leaked by investigative journalist Ahmed Noorani. Noorani works so meticulously that his report should not be questioned. For example, before releasing this tape, he got it forensic examination in America, so that later no one can allege that this tape is forged. The special thing is that after the tape surfaced, Justice Nisar himself admitted that the voice in the tape is his own. However, in the clarification, it was said that some old pieces have been added to it.
The tape is from a few days before the 2018 federal election
This tape is from a few days before the federal election in 2018. Then Imran was holding rallies in Islamabad by climbing containers. He was accusing Nawaz Sharif of corruption, theft, and defaming the army. Later, Nawaz was sentenced to 10 years in the Panama Papers leak and other cases, while daughter Maryam was sentenced to 8 years. He was sent to jail. Then Nawaz Sharif went to London for treatment citing ill health and did not return till now. At the same time, Maryam Nawaz appealed against the sentence. Presently the matter is pending.