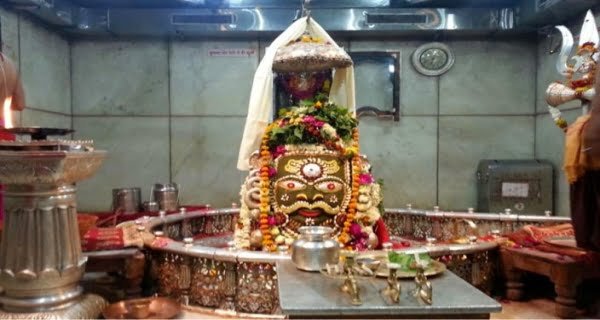 Ujjain: Some changes have been made in the prescribed arrangements for darshan in the Mahakaleshwar temple located in Ujjain, Madhya Pradesh. Under which now the devotees who visit through the protocol will have to deposit a fee of Rs 250. However, the darshan arrangement will be free of cost for very special people as per the protocol prescribed by the government. This new system will come into effect from February 1, 2023.
According to the decision of the temple committee, the devotees coming under the normal protocol will be allowed to have darshan under the protocol only after making a receipt of Rs 250. For a long time, there was a demand to abolish the protocol and make it free of cost. The last meeting of the temple management committee was held in the month of September, in which a fee of Rs 100 was fixed. Now making changes to this, the temple committee has fixed a fee of Rs.250. Also, certain conditions have also been set for VIP entry.
Under this, it is being considered to limit the number of people coming in the protocol so that the common visitors do not face any problems. The major reason behind the change in the protocol system was that many common people were being given darshan directly in the name of a common protocol. In lieu of which they were being charged Rs. Such complaints were also being received by the temple committee, after which the temple committee decided to change it in the month of September itself. While making partial amendments in it, the temple committee has made this change in the system of darshan under the protocol from February 1. The intention behind this is also that common devotees coming from far and wide can have darshan easily. There should be no unnecessary crowd in the temple in the name of the protocol.
Under the protocol, they will have the facility of free darshan
Saints, Mahatma, Mahamandaleshwar, Shankaracharya, Peethadhishwar, members of the Press Club, preferential journalists, and very special people determined by the government will still be able to have free darshan under the protocol under the new arrangement.