Ujjain: Entry to the sanctum sanctorum will be restricted for two months during the month of Shravan in the world-famous Jyotirlinga Mahakal temple. No person will be allowed to enter the sanctum sanctorum except the very special. On the other hand, the temple committee will make special arrangements for Jalabhishek for the Kavad pilgrims coming from all over the country. Common devotees will be able to perform the Jalabhishek of Lord Mahakal. Water vessels will be installed for this.
According to the calculation of Panchang, the month of Shravan will start from July 4. This time after 19 years, Shravan is coming in the form of Adhikamas. The darshan system in Shravan is being finalized by the committee. The committee members have given suggestions to the temple administration regarding the facilities for the devotees and arrangements for the Kavad Yatris.
They say that after the construction of Shri Mahakal Mahalok, this time in Shravan, more than 10 lakh devotees are expected to visit Mahakal. Every day hundreds of Kavad Yatris will also come to offer water. Therefore, it has been decided to close the entry into the sanctum sanctorum except for the very special persons for two months.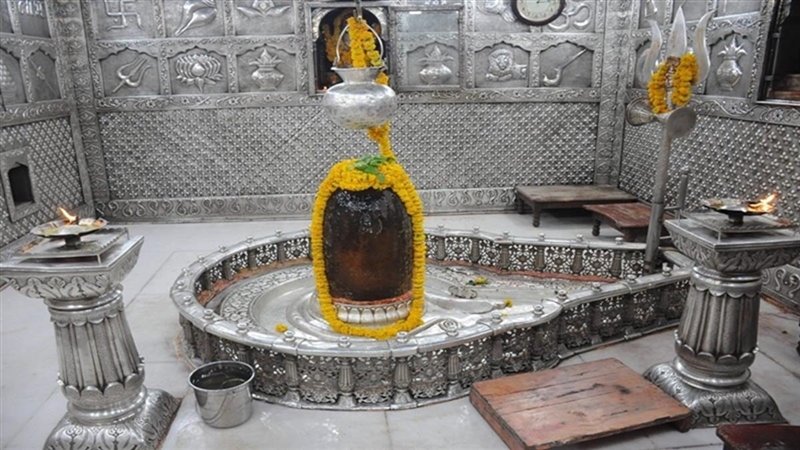 Devotees will have the darshan of Lord Mahakal from Ganesh and Kartikeya Mandapam. There will be a special arrangement of water vessels here, through which devotees will be able to offer water to God. In previous years, entry into the sanctum sanctorum has been restricted in the month of Shravan, according to which preparations are going on this time also.
Preparation to complete tunnel construction within the time limit
The tunnel road is being constructed on the campus by the temple committee. Committee members and officers want to complete this work before the start of Shravan. This underground passage will open at Ganesh Mandapam. In Shravan, devotees will be given entry to Ganesh Mandapam through this tunnel route from Shri Mahakal Mahalok, Mansarovar Facility Center. From here the devotees will exit through the new emergency door after having darshan.