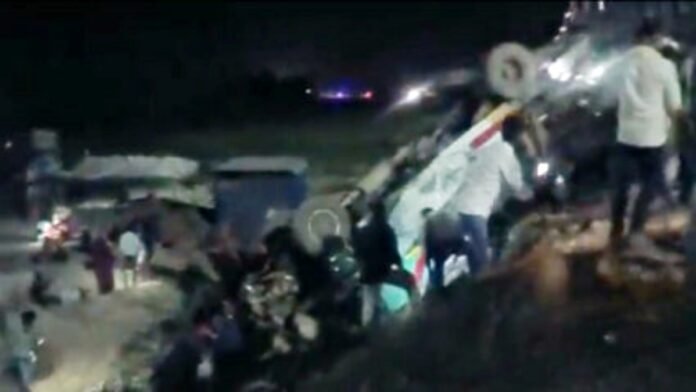 Sidhi: There was a hue and cry in Sidhi of Madhya Pradesh when 7 people died on the spot in a horrific road accident. Two children are also included in the dead. The accident took place on the afternoon of June 8 at Dol on Sidhi Tikri Marg. Here the Hiva truck completely crushed the Bolero. At that time the deceased were coming from Kundaur village to Sirsi village of Sidhi. The condition of two people in the accident is serious. As soon as the information was received, the police team reached the spot.
People present on the spot told that the Bolero was parked on the roadside. People were sitting in it. Meanwhile, the Hiva truck came at high speed and hit him. The collision was so fast that the Bolero's testicles flew away. The car is completely over. The people sitting in it got buried in it. The sound of the accident was so loud that people got scared. As soon as he saw the sight, he ran towards it and started helping the people. People started removing the stuck parts of the vehicles.
There was chaos as soon as the accident happened
People told that when people were taken out of the Bolero one after the other, it was found that 7 people had died there. There were also children among these dead. Seeing all this, there was chaos on the road. Some people called the police, while some people informed the hospital. Police and ambulance reached the spot as soon as the information was received. The police took the body into custody and sent it for postmortem. At present, the dead have not been identified. Police say that the matter is being investigated from every aspect.