Tokyo: Two passenger planes collided on Saturday on the runway of a major airport in Tokyo, the capital of Japan. No casualty has been reported in this accident, but due to this, flights were disrupted here for hours.
Giving information about the accident, Isamu Yamane, Deputy Administrator of the Transport Ministry, said that a Thai Airways International jet going towards Bangkok accidentally hit a parked EVA Airways plane going towards Taipei at Haneda Airport.
Yamane said that the runway was temporarily closed after the incident, but it was reopened after about two hours. Due to this some flights were delayed and the cause of the accident is still being investigated.
Winglet of aircraft broken by a collision
In footage broadcast by local news channel TBS News, two commercial aircraft are seen stalled on the same runway. Meanwhile, NHK TV showed an official lifting of part of an airplane's wing and removing it from the runway.
At the same time, in the pictures of the viral accident on social media, a winglet of the wing of a Thai Airways plane is seen broken. Winglets are raised parts at the tip of the wing, which reduce air friction.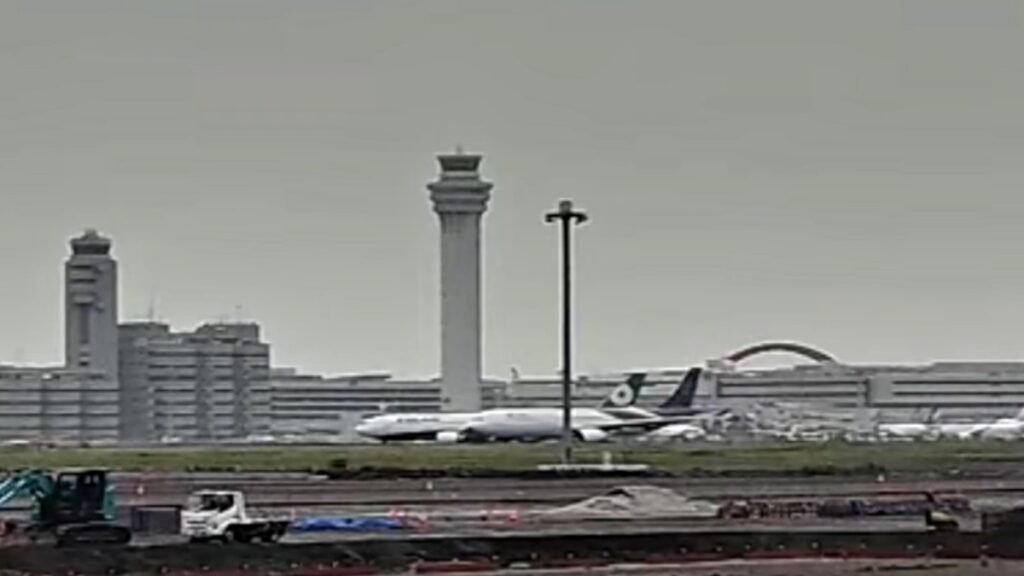 On the other hand, according to the news agency AP, there was no immediate comment from the airlines in this regard. At the same time, despite calling several times, there was no response from his side.