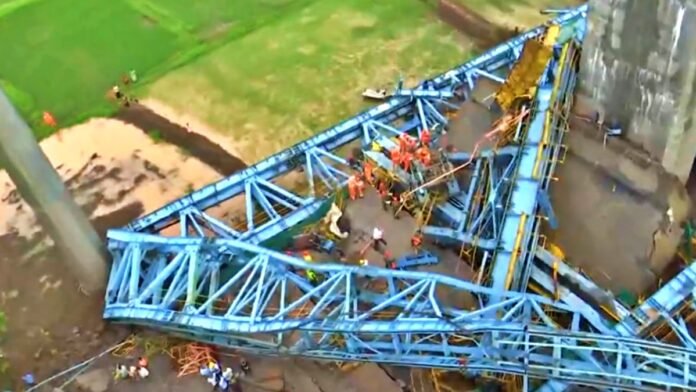 Thane: According to the big news coming from Maharashtra, a painful accident took place late Monday night on the Samruddhi Highway in Thane, adjacent to Mumbai. According to the information, 16 laborers died due to the fall of the girder launcher of the crane during the construction work on this highway. died, while 3 others were injured.
At the same time, 6 more laborers are said to be buried under the debris. A search rescue operation is going on at the spot. At the same time, the SP of Thane is also present on the spot with the rescue team. He told that about 23 laborers were working at the site of the highway where the accident took place.
According to NDRF, a total of 15 bodies have been recovered so far and three injured are reported
In fact, according to the Thane Disaster Control Room, the control room was informed about the incident at around 1 o'clock in the night that the construction work of Samridhi Highway was going on at Satgaon bridge, Saral Ambegaon, Shahapur taluka around 12 o'clock in the night. The cover portion was being lifted and fitted on the pillar by crane when the girder launcher suddenly fell from its location.
Due to the fall of this heavy girder launcher, there was chaos on the spot. Others present there hurriedly informed the police station and the fire brigade. On receiving the information, the police and the fire brigade team started the rescue operation. On getting this information, Thane's SP himself accompanied the rescue team. Reached the spot.
5 laborers buried under the debris, rescue operation continues
According to the information of the police, 16 people died in this accident, who were laborers and were working. Apart from this, 3 laborers are injured. In this incident, 5 laborers are still buried under the debris. Therefore, relief and rescue work is going on. The team of local police and fire brigade is also present on the spot.