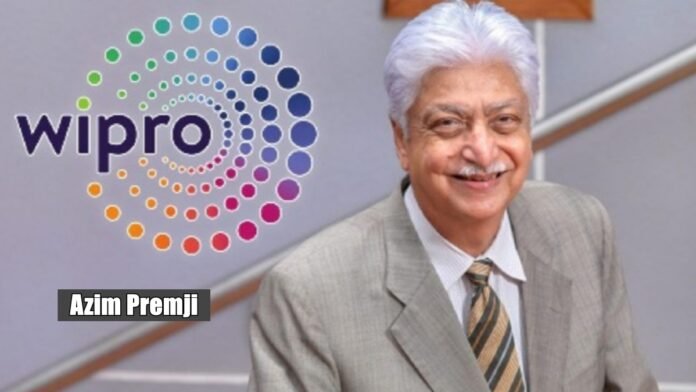 New Delhi: Azim Premji has turned 78 today. Born on 24 July 1945, Premji is recognized as a successful businessman and philanthropist. Azim Premji, who got into business only at the age of 21, first took over the vegetable oil and soap business inherited from his father and later laid the foundation of Wipro, one of the country's largest IT companies. Azim Premji, who donated a major part of his property, is the biggest donor in the country. According to Bloomberg, Azim Premji is currently the 5th richest man in the country with a net worth of Rs 2.02 lakh crore. The life of Premji, who has been awarded the Padma Bhushan, is a living example of simplicity, honesty, courage, and hard work.
Azeem was born in the house of a businessman. His father Mohammad Hashim Premji was a big rice businessman in Burma (now Myanmar). He was called Rice King of Burma. He came to India from Burma and started a rice business in Gujarat. In 1945, due to some policies of the British, he had to stop his rice business. Azim Premji's father started making vegetable ghee in 1945 and formed a company named – Western Indian Vegetable Products Limited. This company used to manufacture vegetable oil and laundry soap.
Handled business at the age of 21
Azim Premji did his schooling in Mumbai and then went to Stanford University in the US to pursue electrical engineering. In 1966, when he was studying at Stanford, his father died and he had to return to India. At the age of just 21, Azim Premji took over the command of the company. Some shareholders opposed him saying that he was inexperienced and would not be able to run the company. But, Premji did not give up and led the company. After this took the business to heights.
Rise of IT company Wipro
By 1977 the business had spread a lot and Azim Premji changed the name of the company to Wipro. After the year 1980, IT company IBM came out of India after collecting business, then Azim Premji recognized with his foresight that there would be many opportunities in this field. Wipro started the work of manufacturing microcomputers in collaboration with Sentinel Computers, an American company. There was a technology-sharing agreement with Sentinel Computers. After some time, Wipro also started the work of making software supporting its hardware. Today Wipro's market capitalization is Rs 2.12 lakh crore.
Country's biggest donor
Azim Premji spent a major part of his earnings on charitable works. He has given more than 60 percent of his share in the name of the foundation running in his name. Azim Premji Foundation is engaged in many other works ranging from school education in many states of India. Azim Premji donated about Rs 22 crore every day for charity work in 2019-20, ie Rs 7,904 crore in total. According to the Edalgive Hurun India Philanthropy List 2022, Azim Premji donated Rs 484 crore during the financial year 2021-22.