Chief Minister Shri Shivraj Singh Chouhan congratulated Prime Minister Shri Modi and the entire nation on completion of the first year in his second term. Chief Minister Shri Chouhan said in his message that the popular Prime Minister Shri Narendra Modi is not just a name but he is in the heart of crores of people of the country. He rules their hearts and is a crown jewel of India. People have a unique affection towards him. The great leader Prime Minister Shri Modi has not taken a single holiday in the last six years. He always works diligently and tirelessly for Bharat Mata and his people. He tries to take the nation to great heights.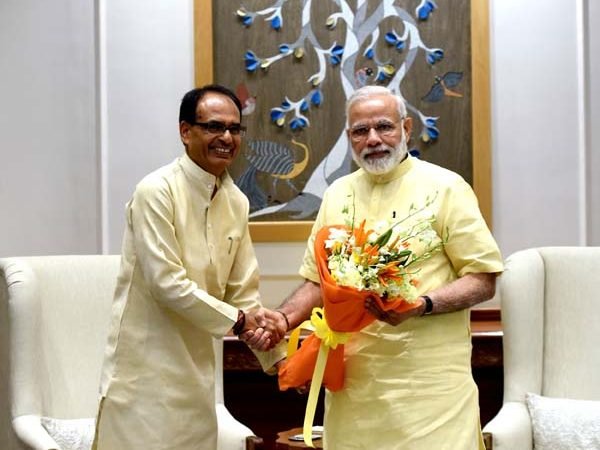 Chief Minister Shri Chouhan said that the message is hidden in Modi's name. The letter 'M' stands for Motivational and Mehanati (hardworking), 'O' to Ojaswi, and a leader who tries to identify and refines hidden opportunities in India. He turned Corona's challenge into an opportunity. Chief Minister Shri Chouhan said that Modi's 'D' means a leader with Doordarshita (foresight), dynamic leadership, and development. The letter 'I' means Inspiration, a leader who inspires, distinguishes India from strong will power. They work to charge everyone with energy and confidence. Chief Minister Shri Chouhan said that the world knows Prime Minister Shri Modi as Vikas Purush.
Chief Minister Shri Chouhan said that the whole country is united on the call of Shri Modi. Modi is not just a name; it is a mantra, which generates energy. Shri Chouhan said that we are fortunate to have Shri Modi as a Prime Minister, a leader who has abolished Section-370 from Kashmir, legalized citizenship law, solved Ayodhya temple construction issue, abolished triple talaq law as well as announced the special package of twenty lakh crores for the welfare of everyone to built Aatmanirbhar Bharat (self-reliant India).
Chief Minister Shri Chouhan hoped that likewise, Prime Minister Shri Modi will continue to inspire Indians, keep their spirits up, and rule the hearts.