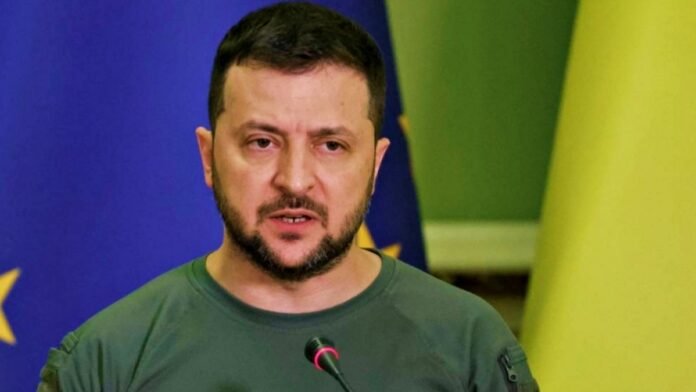 Kyiv: Even though Ukraine is standing on the verge of ruin since the war with a superpower like Russia started, corruption has not left it behind. The Ukrainian army, which won a lot of accolades in the war with Russia, now has to face embarrassment. Ukraine's President Volodymyr Zelensky on Friday sacked officials responsible for army recruitment in every region of the country following allegations of corruption. He said that this act can come under the ambit of treason. After a meeting with senior army officers, Zelensky said in a post on social media that 'we are dismissing all regional military commissars'.
President Zelensky said that 'this system should be run by people who really know what war is and why suspicion and bribery are the biggest treason in times of war.' Recruiting Ukrainians into its battalions for counter-attacks against Russian forces. The move is understood to reflect Ukraine's efforts to crack down on corruption as part of wider reforms requested by Western countries such as the European Union.
President Zelensky said in a separate statement that "during the inspection of regional recruitment centers, law enforcement agencies uncovered cases of corruption." The statement added that "the general mobilization of Ukraine was a major area in which the inspectors Had exposed the incidents of dishonesty. They are a threat to Ukraine's national security and undermine trust in state institutions.' The statement said Ukraine's Security Council recommended that the army chief choose people with combat experience. Ho, and they have been investigated by the intelligence services of Ukraine.