Lembata: The number of people who lost their lives in landslides and floods in eastern Indonesia has reached 126 and dozens are still missing. Officials gave this information on Wednesday. He said that there was continuous rain in the respective areas, which was hampering the search operation. The maximum casualties have been reported in the East Flores district of Adonara Island where 67 bodies have been recovered so far and six people are missing. In the incident in the area, debris fell from the nearby hills on Sunday morning, which hit many people. These people were asleep at the time of the accident.
Due to the overnight rains, the banks of the rivers broke and many people were swept away in the flash floods. According to the National Disaster Response Unit of Indonesia, rains caused by cyclone 'Seroja' on nearby Lembata Island intensified the flow of lava of a volcanic eruption in November and hit more than a dozen villages. At least 28 people died in this incident and 44 others are not known.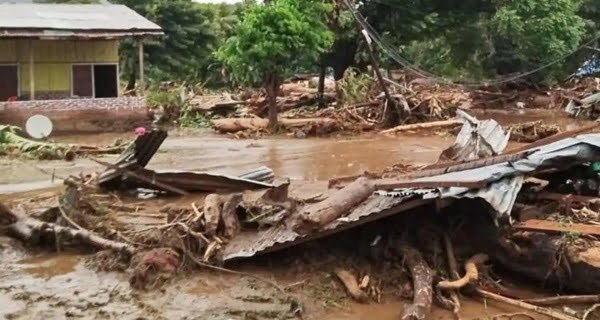 Hundreds of security personnel and common people are searching for people in the rubble with the hope that someone may be found alive. According to officials, at least 126 people have died in landslides and flooding incidents on various islands in Indonesia.
At the same time, 27 people were reported dead in nearby East Timor. Thousands of homes have been destroyed and thousands of people have been displaced due to this. The weather is forecast to worsen until at least Friday and the storm has moved south towards Australia. Relief and rescue work is being hampered due to the continuous rains and the remote areas of the affected areas. Roads and bridges have been destroyed in many places.