New Delhi: Heavy rains in Uttarakhand triggered landslides at several places along the Badrinath national highway, blocking the road and leaving hundreds of pilgrims stranded on Sunday.
The landslides occurred at five places between Nandprayag and Badrinath in Chamoli district, where boulders and debris fell on the highway, officials said.
The Karnprayag-Nainital national highway was also closed for traffic due to a landslide at Kalimati near Gairsain, they said.
The Chamoli district administration stopped the pilgrims at safer places like Gauchar, Karnprayag, and Nandprayag and advised them not to travel further until the road is cleared.
The National Highways Authority of India (NHAI) and the Border Roads Organisation (BRO) are working to remove the obstacles and restore traffic movement as soon as possible, officials said.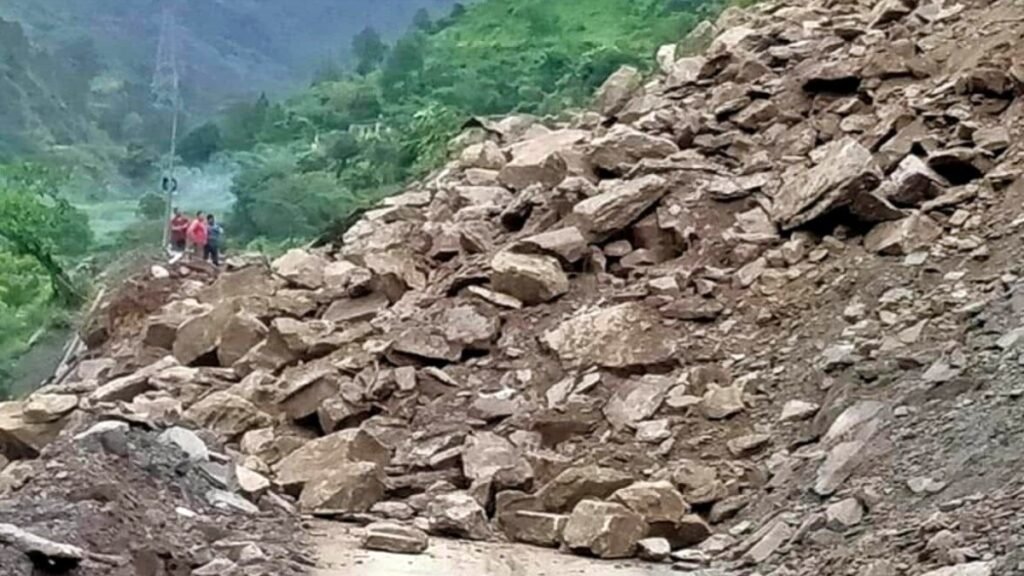 No casualties or injuries have been reported so far, they said, adding that the cause of the landslides was yet to be ascertained.
The State Disaster Operation Centre is keeping an eye on the situation in view of the alerts issued by the Meteorological Department, which has predicted heavy to very heavy rainfall in some parts of the state till Monday.