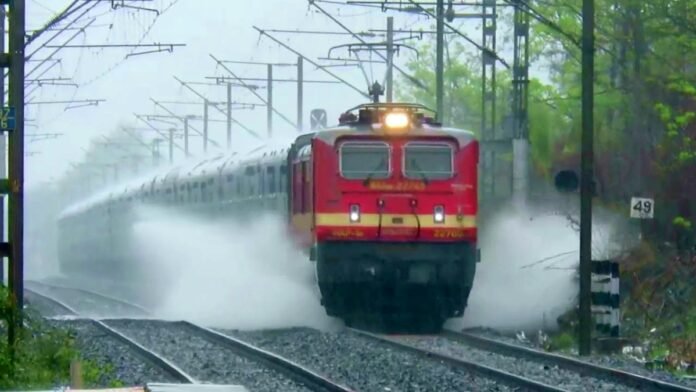 Shimla: Train services on the Kalka-Shimla line will remain temporarily suspended till August 6 due to heavy rains, waterlogging, and landslides in Himachal Pradesh. Please tell that due to heavy rains, the state is in a bad condition. There is waterlogging on the railway tracks. While many tracks are broken. Railway workers are doing the repair work.
According to the Railways, Kalka-Shimla train numbers 04543, 72451, 52451, 52453, 52459, and 52455 and Shimla-Kalka train numbers 52456, 72452, 04544, 52460 and 52452 will not run. According to railway officials, the Ropar-Daulatpur Chowk section has been declared fit for train operations.
Railway officials said that there has been massive water-logging on the tracks. Railway track has been broken at more than 70 places in Ambala division. These include Sirhind-Ropar-Nangal Dam-Daulatpur Chowk, Ambala-Chandigarh-Kalka, Chandigarh-Sahnewal, Saharanpur-Ambala and Rajpura-Bathinda railway lines.
At the same time, from July 9, the operation of both passenger and goods trains was disrupted. However, many trains have been diverted. Also, some trains have been short-terminated, short-originated, and canceled.