New Delhi: Shocking news has emerged from Pakistan, claiming that Hafiz Saeed's son Kamaluddin Saeed has been killed by unknown assailants. Kamaluddin Saeed, who was reportedly the son of the 26/11 Mumbai terror attack mastermind and Lashkar-e-Taiba (LeT) chief Hafiz Saeed, had gone missing on September 26, 2023, after being abducted by some masked men in a car in Peshawar.
According to some social media posts, Kamaluddin Saeed's body was found in Jabba Valley in the Khyber Pakhtunkhwa region. However, there is no official confirmation or denial of this news from the Pakistani authorities or the family of Hafiz Saeed. The motive and identity of the kidnappers and killers are also unknown.
Hafiz Saeed, who is a UN-designated terrorist on whom the US has placed a USD 10 million bounty, is said to be devastated and helpless by the alleged death of his son. Hafiz Saeed is the founder of the militant group LeT, which is responsible for carrying out the 2008 Mumbai attack that killed 166 people, including six Americans. He is also the co-founder of Jamaat-ud-Dawa (JuD), a front organization for LeT, which has been banned by many countries and the UN Security Council as a terrorist outfit.
Hafiz Saeed is currently under house arrest in Pakistan since July 2019 in connection with terror financing cases. He operates a network of madrassas and training camps in Muridke, a town near Lahore, where he recruits and indoctrinates radical youths for jihad. He has been accused of orchestrating several attacks against India and other countries.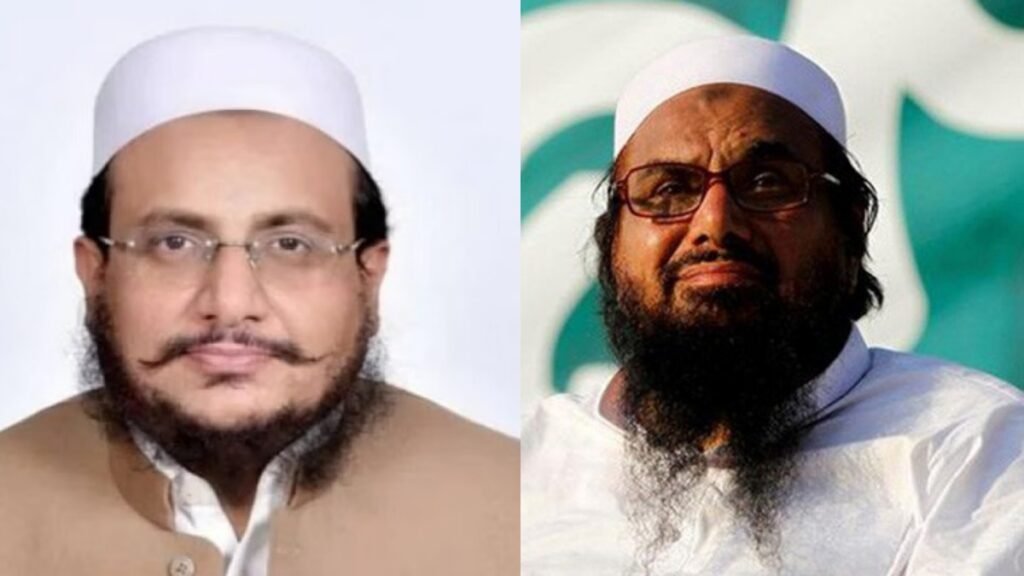 The alleged killing of Kamaluddin Saeed comes amid a spate of targeted killings of LeT operatives and sympathizers in Pakistan. Recently, Maulana Ziaur Rehman, a prominent cleric, and LeT leader, was shot dead in Karachi by unidentified gunmen. The security of Talha Saeed, another son of Hafiz Saeed who is the second-in-command of LeT, has also been increased by the ISI.