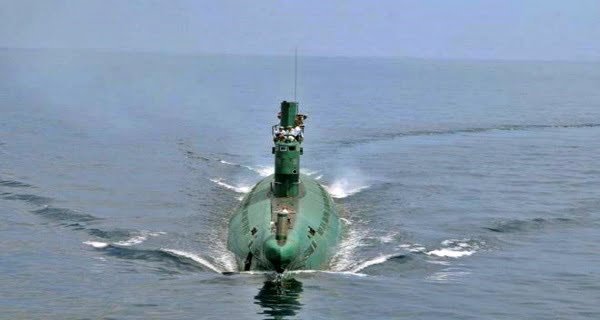 New Delhi: The Central Investigation Agency (CBI) has arrested a total of five accused, taking major action in the leak of important information related to the modernization of Indian submarines. One of the accused arrested by the CBI is an Indian Navy officer in the Navy. Along with this, out of the four other accused arrested in this case, two other private people including two retired Navy officers have been arrested. In this sensational case, the CBI took swift action and raided many cities of the country, and took important documents and evidence in its possession.
According to the CBI official, a few months ago, the CBI had received written information from an unknown Navy officer, in which it was mentioned that very important information related to the modernization of some submarines deployed in India's security system was lost. Such anti-national activities were being carried out in the greed of money by colluding among many private people including some officers working in the Navy, former officers. According to the CBI official, the investigating agency is going to question many people for the coming two weeks for investigation in this case. During which arrest of many accused is still possible.
CBI raids at 19 locations including Noida, Delhi, Mumbai
According to a senior official of the CBI Headquarters, on Tuesday, the CBI team carried out the process of raids at a total of 19 locations including Delhi, Noida, Hyderabad, Mumbai, while carrying out the action in this espionage case. During the raid, the CBI team has taken with them by collecting many important documents and evidence. Which now after investigating in detail, will carry out further investigation on the basis of the connection related to it.
10 special submarines were bought from Russia, some submarines were being spied on. According to CBI sources, this issue is related to the Kilo Class Submarine, the Kilo Class Submarine is mainly a very luxurious strategic submarine made by Russia. According to sources, India has a number of 12 kg class submarines. Which is mainly employed in the operation, although about 25 years ago this submarine was first brought to India.
Work on its modernization is also going on for a long time, so in view of this, some private people are trying to get information related to this modernization by some anti-social elements by bribing some existing officers and former officers working in the Navy. Information was being gathered. Which is now being investigated by the investigating agency, what kind of information has been shared with others so far, and which people have met those agents and detectives. However, at present, after carrying out the process of interrogation, the five arrested accused have been sent to judicial custody. But the investigation of all the connections related to it is going on.