Noah: In Haryana's Nuh district, on Monday, two parties clashed over a procession taken out by Vishwa Hindu Parishad. During this, both sides pelted stones at each other and many vehicles were set on fire. In such a situation, the police released tear gas shells to disperse the crowd. In view of this tense situation, internet service was stopped in the area, and the police force has been called from nearby areas as well.
Two people died in the Nuh violence, while at least 15 people, including 5 Haryana Police personnel, were injured. Meanwhile, the effect of the deteriorating situation in Nuh is being seen in other districts. As news of the violence in Muslim-majority Nuh spread, four vehicles and a shop were torched by an irate mob in Sohna in neighboring Gurugram district. During this, the protesters stopped traffic on a road for hours.
About a dozen policemen have been injured in the Nuh violence. Eight of them were taken to Medanta Hospital in Gurugram. Hodal Deputy Superintendent of Police Sajjan Singh was shot in the head and an inspector in the stomach. On the other hand, a home guard named Neeraj died in the hospital.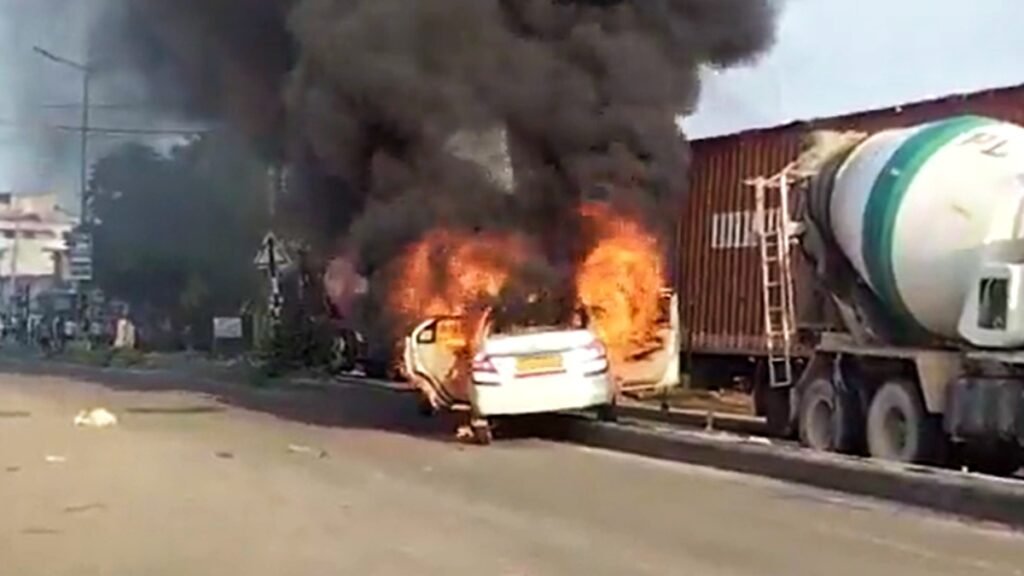 The police said that the vehicles that were burnt belonged to the people who were part of the procession and the police. At least four cars can be seen burning in a video clip. Another purported video shows two damaged police cars. Gunshots can also be heard in the clip.