New Delhi: According to the big news, today Amarnath Yatra has been stopped once again due to bad weather. Significantly, after the cloudburst incident, this yatra was started from Pahalgam and Baltal route.
At the same time, according to the Jammu administration, the ongoing travel on both these routes has been temporarily banned for the time being. At the same time, no pilgrim was allowed to go toward the holy cave. According to the administration, this journey will be started once again after the weather clears.
Significantly, amidst tight security, the 15th batch of 5,449 pilgrims had left in the morning to visit the holy Amarnath cave located at an altitude of 3,880 meters in South Kashmir. A total of 5,449 pilgrims had left from Bhagwati Nagar Yatri Niwas here in 201 vehicles today.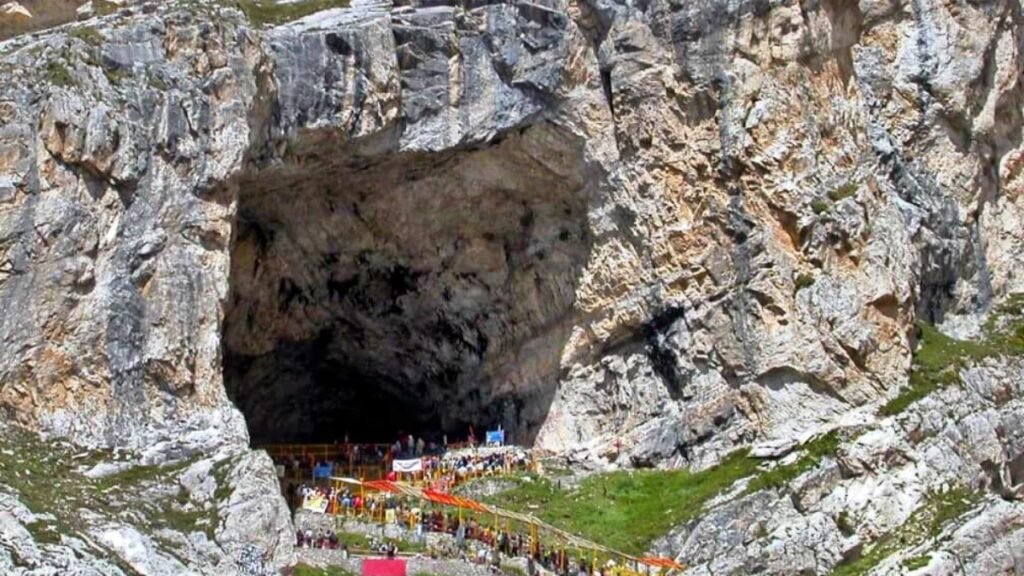 At the same time, out of these devotees, 1,666 men, 536 women, and 43 children were the first to leave for Baltal base camp in 61 vehicles at three Bajrak 20 minutes in the morning. Thereafter, 3,783 pilgrims left for Pahalgam at 4:20 am in 140 vehicles, of whom 702 are women, 103 sadhus, and 54 children.
It is to be known that on July 8 near the Amarnath cave, at least 16 people died due to flash floods caused by heavy rains due to cloudburst.