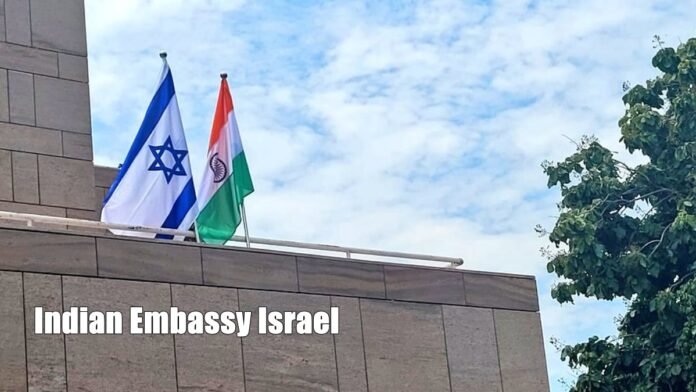 Tel Aviv: As the violence between Israel and the Palestinian militant group Hamas continues to rage, the Indian Embassy in Israel has issued a special message and a helpline number for the Indians living in the war-torn country. The embassy has assured that the Indian government is working tirelessly to ensure the safety and well-being of its citizens.
Indian Ambassador to Israel Sanjeev Singla said in a video message on social media that the embassy is closely monitoring the situation and is available round the clock to assist the Indian community. He urged the Indians to remain calm and alert and follow the local safety guidelines.
'We are all going through very difficult times, but please remain calm and alert and follow local safety guidelines,' Singla said. 'We are here to help you, and we thank many of you who have sent us so many messages of appreciation. We are closely monitoring the situation and please stay connected with us for any updates…Jai Hind.'
The embassy also issued an important advisory to the Indians in Israel, asking them to be vigilant, follow the safety protocols, take precautions, and adhere to the instructions of local authorities. The advisory also advised them to stay close to shelters or safe rooms in case of rocket attacks.
The embassy said that it is fully operational and has set up a 24-hour helpline desk for its citizens. The helpline numbers are +972-35226748 and +972-543278392, and the email ID is cons1.telaviv@mea.gov.in.
Meanwhile, amid the ongoing conflict, Indian expatriates in Israel have expressed confidence in the Israeli army and said that they want to live in peace. According to media reports, some of them have also participated in rallies in support of Israel.
The conflict between Israel and Hamas erupted on May 10, after weeks of tensions over Jerusalem. Hamas fired rockets at Israeli cities, while Israel launched airstrikes and ground operations against Hamas targets in Gaza. According to health officials, more than 200 people have been killed in Gaza, while 12 people have died in Israel so far. Several countries, including India, have called for an immediate de-escalation of the situation and a peaceful resolution of the issue.