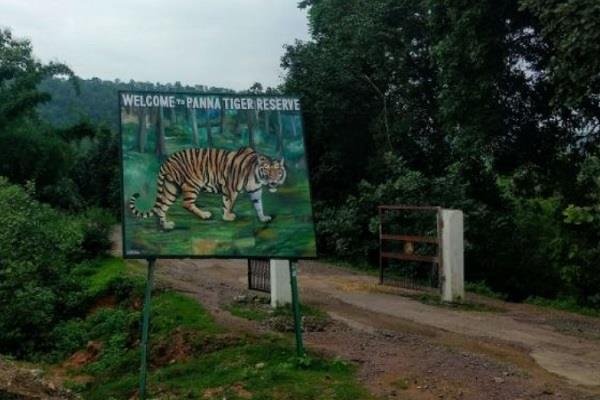 Panna(MP): During the tiger trekking in Panna Tiger Reserve, an angry elephant has killed a ranger. Bhagat was crushed to death. Due to the sudden attack of the elephant, the forest workers, including Mahavat, were extremely frightened. As soon as the shocking incident took place, senior officials of the park immediately reached the spot. Ranger BR Bhagat was brought unconscious to the health center of NMDC located in Mazhngwa town where the doctor on duty declared him dead after being tested.
Jarande Ishwar Ramhari, Deputy Director, Panna Tiger Reserve has confirmed this tragic accident. Giving information, he said that he was facing problems due to the radio collar being tied around the tigress P-433, the forest officer Hinauta BR to take necessary action to improve it. Bhagat was directed.
Today, during the trekking of tigress P-433 with the help of elephants, male elephant Rambahadur suddenly became angry. This elephant pushed Ranger Shri Bhagat, causing him to fall to the ground and then attacked his chest with his huge teeth.
The forest personnel present at the time of this unforeseen incident occurred around 1 pm in Gangau area of ​​Panna Tiger Reserve. The injured Ranger was immediately evacuated and brought to a safe place and senior officials of Panna Tiger Reserve were informed about the accident.
Ranger BR Bhagat was rushed to Mazagwan, a nearby health center, in an unconscious state. Where the doctor on duty declared him dead after intensive testing. There has been a wave of mourning in Panna Tiger Reserve and North-South General Forest Division Panna since the news of this painful accident came.