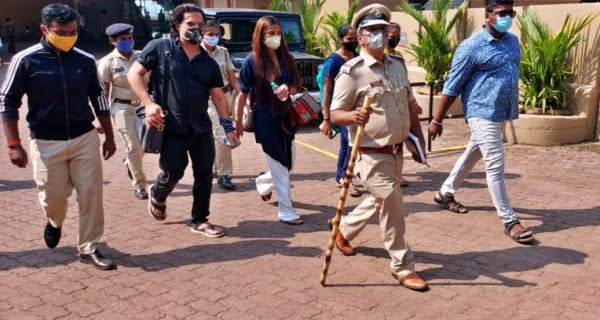 Mumbai: Actress Poonam Pandey is in trouble. In fact, Poonam Pandey has been arrested by the Goa police today. A case has been registered against Poonam Pandey for spreading obscenity during a shoot at Chapoli Dam in Cancona village of Goa on Wednesday. He has since been arrested today. The complaint was lodged by the state water resources department managing the dam.
An FIR has also been lodged against an unidentified person for allegedly shooting the video. The complaint filed by the women's wing of the Goa Forward Party said, "We would like to draw your attention to the alleged porn video starring actress Poonam Pandey, which is being spread on social media across the state. This video is a kind of attack on the women of Goa and it has tarnished the image of Goa. This pornographic video was shot at Chapoli Dam Canacona, which is famous for its culture, this incident has shocked the people of Canacona. "
The complaint further states, "We wonder how this video was shot in government property and with whose permission? This needs to be investigated and action taken against the culprits. Usually, the Entertainment Society of Goa, headed by Chief Minister Pramod Sawant, gives permission for shooting. The Chapoli Dam is the property of the Department of Water Resources, headed by Philip Neri Rodriguez. Chief Minister Sawant, Water Resources Minister and Poonam Pandey should be blamed for tarnishing the image of Goa.
The husband was accused of beating her during the honeymoon
Earlier, Poonam Pandey made headlines in Goa when the actress accused her husband Sam Bombay of assault after a fight between the two during their honeymoon, after which the police took Sam into custody. . However, a few days later, an agreement was reached between Poonam and Sam Bombay. Speaking on her relationship with Sam, Poonam had said during an interview that we are together once again.