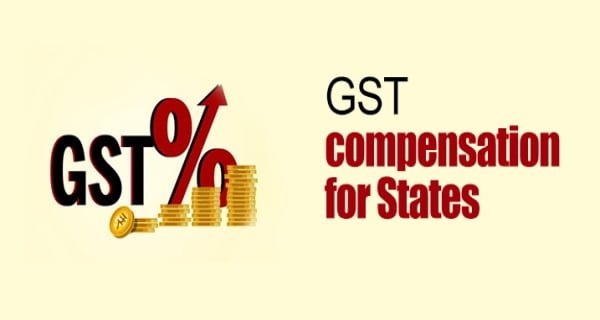 New Delhi: After the reduction in the Goods and Services Tax Collection, the states will be given the full amount of GST Compensation. The central government has given information about this on Monday. The government has said that out of the total outstanding amount, 97,000 crore rupees will be released immediately. Apart from this, payment of an additional amount will be released in the future. A final decision will be taken in this regard in the GST Council. This explanation from the Central Government came at a time when after the last meeting of the GST Council, some states had raised questions about GST compensation.
In a media report quoting a senior government official, it has been said that the entire amount of GST compensation will be given to the states. Recently, Finance Minister Nirmala Sitharaman said that as long as there is a rule to compensate the states under the GST Act 2017, we have to follow it.
The central government cannot borrow funds for the states
The official has said that the central government held a meeting with the finance secretaries of the states last week. In the information given to Mint, he told that the government had given the option to the states to borrow to fund the payout. If the central government borrows, then it will increase the yield, which will affect both the center and the state. At a time when the government wants to revive the economy with foreign companies to invest in India, the Center cannot take such a step.
Talks with RBI on opening a special window
To make the process of borrowing easier for the states, the government is talking to the RBI so that a special window can be opened. Under this window, states can borrow at the same rate. Later on this loan will be linked to the cess collection and its repair will be done through the cess collection only. This will not increase any pressure on the budget of the states.
Non-BJP state governments did not listen to the Council
This clarification has come from the central government after the last meeting of the GST Council. In this meeting, non-BJP states disagreed on the routes suggested by the government and refused to accept it. These states included the governments of Delhi, Punjab, Kerala, Telangana and West Bengal.
2.35 lakh crore decrease
It is noteworthy that since August 2019, the compensation payment issue has remained the same since the GST collection was reduced. In the current financial year, the compensation of the states is estimated to require three lakh crores. Out of this, 65 thousand crore rupees can be recovered from the revenue received. Even after this, 2.35 lakh crores will be reduced. The Center estimates that in this shortfall of Rs 2.35 lakh crore, due to the implementation of GST, there has been a loss of only Rs 97 thousand crore. The remaining deficiency is due to the coronavirus epidemic.