New Delhi: Sudhir Kumar Makkar alias Golden Baba, a resident of Gandhi Nagar, East Delhi has passed away. After a long illness, Golden Baba breathed his last on Tuesday night. He was undergoing treatment at AIIMS. Golden Baba has been associated with many akharas of Haridwar and many criminal cases were filed against him.
The real name of Golden Baba is Sudhir Kumar Makkar. He was originally from Ghaziabad. It is said that Sudhir Kumar Makkar used to do a garment business in Delhi before becoming a monk. Sudhir Kumar Makkar became the Golden Baba to atone for his sins. There is an ashram of Golden Baba in Ashok Gali of Gandhi Nagar.
Why is it called Golden Baba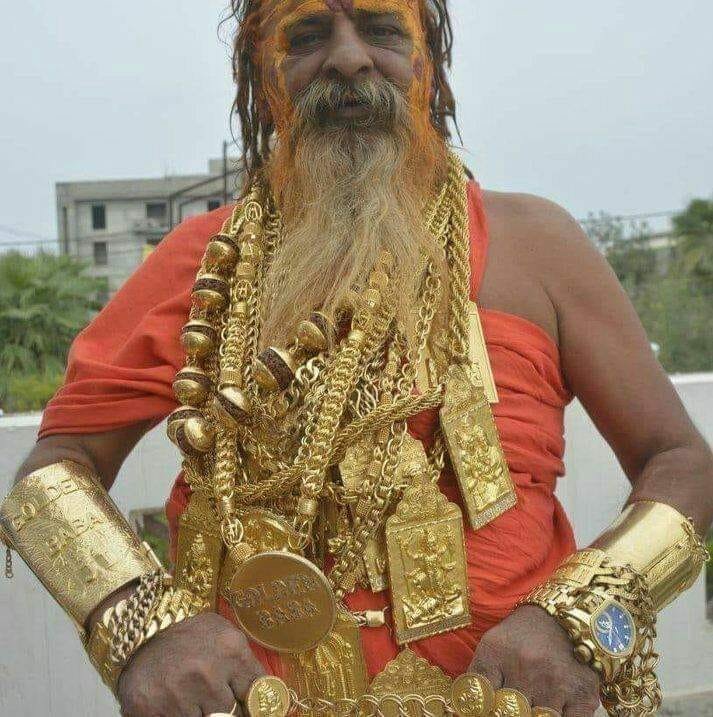 Sudhir Kumar Makkar aka Golden Baba loved wearing gold since 1972. It is said that he considered gold to be his deity. Baba is always wearing many kilos of gold. Baba's ten fingers have a gold ring, armlet, gold locket. There were always 25-30 guards stationed under Baba's protection.
Golden Baba was an old historyheater
Golden Baba was an old history-sheeter in East Delhi. History sheet means that a book-account of Baba's name opened in the police station, in which the accounts of all his small and big crimes are recorded. These cases include kidnapping, ransom, extortion, assault, threats to kill, all small and big crimes.