Bhopal: The much-awaited Shivraj cabinet expansion of Madhya Pradesh seems to be getting screwed. In the presence of CM Shivraj Singh in Delhi, amid the churning of the cabinet expansion, now state Home Minister Narottam Mishra has suddenly reached Delhi. Mishra was in Gwalior and from there he had to come to Bhopal. He had many programs scheduled in Bhopal but suddenly he was called from Delhi. He reached Delhi directly from Gwalior.
It is believed that all the prominent leaders of Gwalior Chambal have been called to Delhi due to a screw in the possible cabinet expansion. However, Union Minister Narendra Singh Tomar and Rajya Sabha MP Jyotiraditya Scindia are already present in Delhi. If sources are to be believed, Gwalior Chambal has 16 seats of maximum by-elections, because in the Cabinet expansion, there is a special discussion on the mathematics of the place. After the cabinet expansion, there is also a churn in the BJP to remove the possible resentment of its leaders.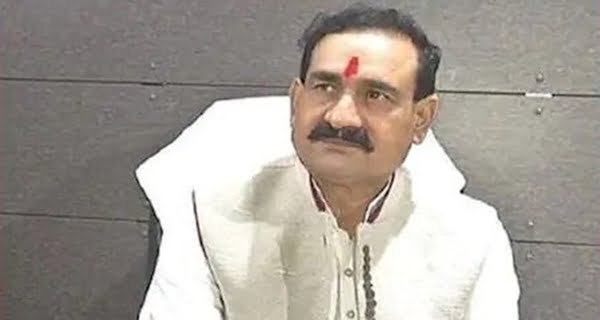 Churning continues for two days
Madhya Pradesh Chief Minister Shivraj Singh Chauhan, BJP State President VD Sharma and Organization General Secretary Suhas Bhagat have camped in Delhi since 28th. On 28th, Chief Minister Shivraj Singh Chauhan first met BJP National President JP Nadda and then Union Minister Narendra Singh Tomar. After that, he met Home Minister Amit Shah late at night. The idea was held for about 2 hours between the two. Today, on 29 June, the rounds of meetings are going on in Delhi. Chief Minister Shivraj Singh Chauhan is also meeting Prime Minister Narendra Modi in Delhi.
Scindia Shivraj met
The meeting between Chief Minister Shivraj Singh Chauhan and BJP's Rajya Sabha MP Jyotiraditya Scindia was also held in the brainstorming before the finalization of the names of the cabinet. Both leaders met for more than 1 hour in Delhi. It is being told that it was discussed with the Scindia camp about the names and their portfolios to be included in the cabinet. However, the way Home Minister Narottam Mishra suddenly arrived in Delhi, it is being speculated that the names of the ministers are finalized. I still have some hiccups. There is no agreement on all names and departments. During the meeting with Shivraj, Scindia handed over a check of 30 lakh rupees to the Chief Minister's Relief Fund for the prevention of Kovid.
In-charge Governor's visit canceled
Amid the possibility of cabinet expansion, Uttar Pradesh Governor Anandiben Patel has been given additional charge of Madhya Pradesh. Earlier it was being speculated that Anandi Ben Patel could come to Bhopal on Monday 29 June to take charge. He was scheduled to come to Bhopal in the afternoon. But at the last moment his program was also canceled. According to information received from Raj Bhavan, Governor Anandiben Patel will not come to Bhopal on June 29.