New Delhi: After running the special train from Shramik Express during the lockdown, the railways are once again insisting on running a private train in unlock. Railway Minister Piyush Goyal said that there are many opportunities for businesses in this area. Railways is now going to start 150 passenger trains in the private sector and has invited interested units for this scheme.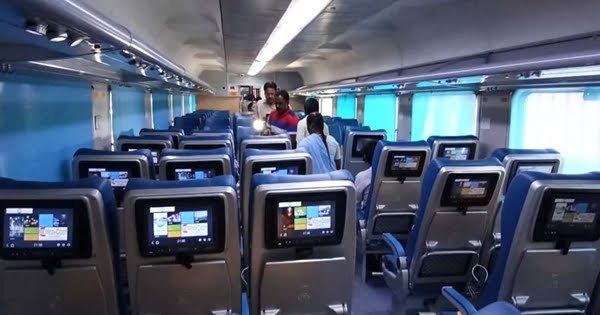 Railway Minister Piyush Goyal's appeal to the private sector in the operation of the railways in the webinar organized by the CII, is enough to tell what the condition and direction of Bharatoy railway is going to be. The railway minister made a clear appeal that the private sector can cooperate in millions of ways. I am going to lease new routes, in the sense that I am going to say that okay you (private companies) identify the routes on which you want to start the train service.
Railway Minister Piyush Goyal said that if you want, we are also ready to invest in new lines with you. We are ready to lease traffic routes, we are willing to lease parcel trains. Therefore, there are many opportunities for the private sector. He said that the private sector can consider an elevated corridor along the national highways, as it would not be a challenge to buy land.
AIRF said the government is giving exemption to collect arbitrary rent
Here, Shivagopal Mishra, the general secretary of the AIRF, the largest union of railways, said that the railway employees are afraid of the discussions of privatization and corporatization. This is affecting their work. On one hand, the Prime Minister praises the railwaymen by talking to Vande Bharat with the Red Fort. On the other hand, despite production of double and triple of production despite less staff, there is talk of corporatization of railway factories. Trains like Tejas have been privatized and allowed to collect arbitrary fares, while they deliver only five minutes before Shatabdi.
The country's first private train Tejas' journey from Lucknow to Delhi started on October 4. Uttar Pradesh CM Yogi Adityanath flagged off from Lucknow. This train will run 6 days a week. Its operation will be with the railway (driver and guard). Whereas in addition to ticketing, parcels and other commercial activities, passenger facilities will be handled by IRCTC. IRCTC will pay hollage fee (transportation charge) to the Railways every year in lieu of bogies. Tejas passengers are being welcomed by the train hostess on the lines of the flight's air hostess.