Apple has finally revealed the benefits of the new USB C port that comes with the iPhone 15 series this year. The company had to switch from the lightning connector, which was exclusive to Apple devices, to the universal USB C port, due to the European Union (EU) regulations for charging devices.
Now that the change is done, and all iPhone markets are getting the same model, Apple is not shy about sharing the details of this new USB C technology on iPhone 15 models and how it can improve the user experience. Apple has published a support document that explains the features of the USB C charging on the iPhone 15 series.
Some of the features are:
Charge iPhone 15 faster and easier with Power Delivery (PD): Apple says that you can charge iPhone 15 models with any USB C cable that supports PD, which is a common standard for many Android devices. This means you can use the same cable for different devices, and avoid compatibility issues. The charging speed of the iPhone 15 models has not changed unless you use a higher-wattage iPhone adapter, which can charge your phone faster.
Use iPhone 15 to Charge AirPods And Watch: One of the cool features of the iPhone 15 series is that you can use it to charge other Apple devices like the AirPods and the Apple Watch. The company does not specify it, but this is possible because of the reverse wired charging feature that the USB C port on the iPhone 15 series enables, similar to what iPads can do.
Transfer data faster with the Pros: The USB 3.2 standard on the iPhone 15 Pro and the 15 Pro Max allows you to transfer data with speeds up to 10Gbps, which is twice as fast as the previous generation. However, you will need to buy a separate USB C 3.2 cable, as Apple only gives you a USB C 2.0 cable in the box.
Other iPhone 15 USB C features: Connect external speakers, connect external displays, and more. You can also use the USB C port on the iPhone 15 series to connect to various accessories and peripherals, such as external speakers, external displays, keyboards, mice, etc. You can also use adapters and hubs to expand your connectivity options.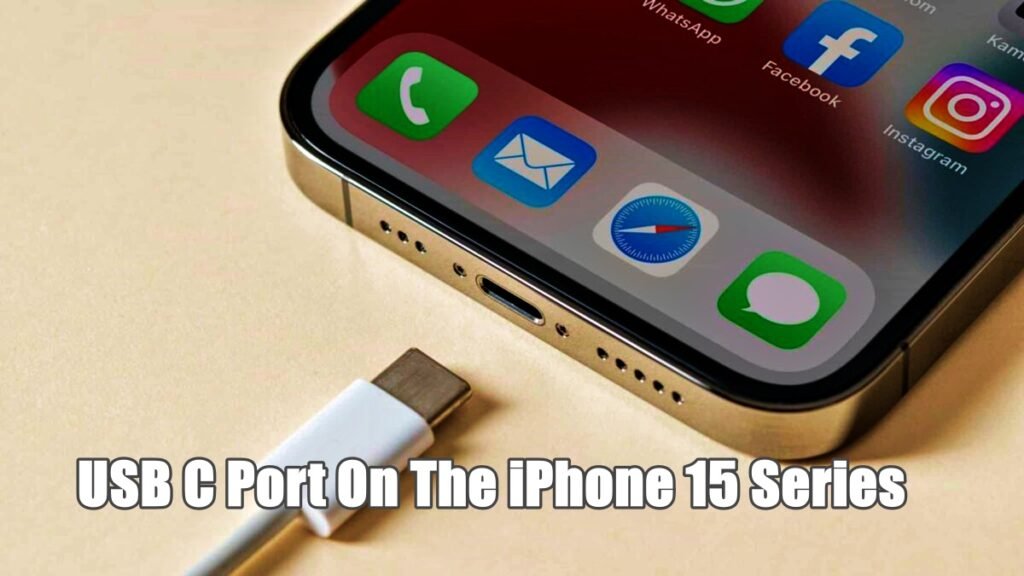 Some users may wonder if they need a special cable to charge their iPhone 15 models safely, or if they can use any third-party USB-C cable. Apple does not mention any requirement for using a specific cable to charge the iPhones, which is good news for many people. However, it is always advisable to use certified cables that meet quality standards and avoid cheap or counterfeit cables that may damage your device or cause safety issues.