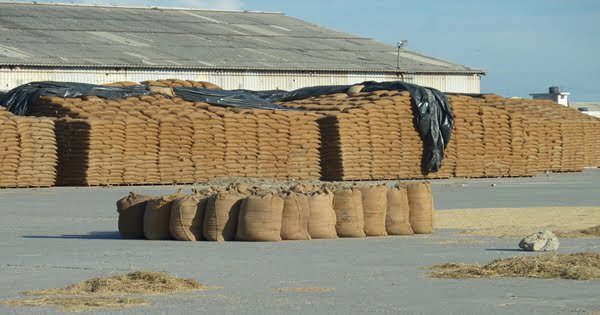 Indore: The Indore bench of the Madhya Pradesh High Court has ordered the state government to make immediate arrangements to keep the wheat stored in open in the grain mandis of the state in a safe place. The court said that the soaking of wheat and other grains in the rain is a matter of concern. Every effort should be made to save the grain.
One crore 29 lakh 28 thousand metric tonnes of wheat has been produced in Madhya Pradesh in the midst of Corona crisis. It has been told that the government has also procured the maximum wheat this year compared to previous years. But questions are being raised about its care.
A Public Interest Litigation was filed in the Mandis of Madhya Pradesh regarding the soaking of wheat from the rain. On 22 June, the court heard this and reserved the decision. The order of Justice SC Sharma and Justice Shailendra Shukla has given this order? Advocate Manish Yadav has advocated on behalf of the petitioner.
It was said in the petition that Madhya Pradesh has the highest production of wheat this time. Madhya Pradesh has left Punjab behind in wheat production, but due to rain thousands of quintals of wheat have been drenched. The government has purchased it from the money received from the public as tax.
Additional Advocate General Pushyamitra Bhargava had advocated on behalf of the government. On behalf of the government, the court said that this petition has been filed only on the basis of information. There is no data in it. Therefore, it should be rejected. On which the High Court reserved its decision. Whose High Court has disposed of the petition with an order to save the wheat from storage and wetting.