Bhopal: Between the rise of power in Madhya Pradesh and the current (Rajasthan Crisis) political struggle in Rajasthan, the 'BJP-run' of Congress MLAs has increased the troubles of the Congress party. There are also Assembly By-elections (MP Bypolls) in Madhya Pradesh in a few days. In such a situation, the Congress has started the exercise to keep its MLAs in the party. Madhya Pradesh Congress chief and former CM Kamalnath administered oath (Oath) to party MLAs. He has taken an oath to the legislators to remain in the Congress party that 'promise you will always remain in the Congress party'.
MLA's took oath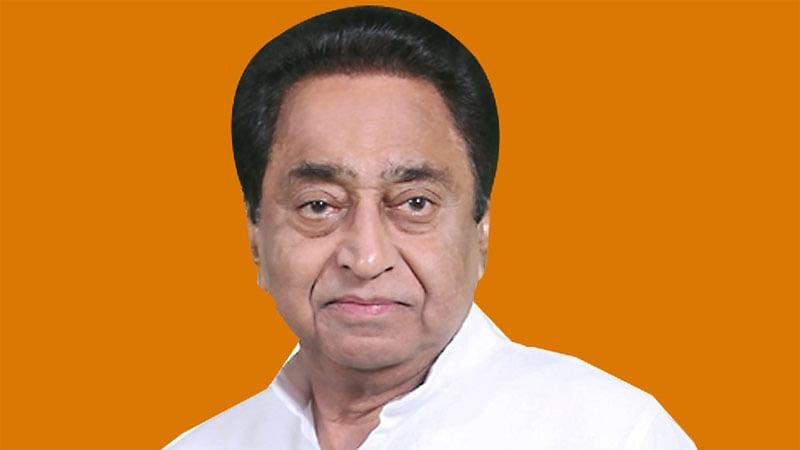 This trend has not stopped after the Scindia camp MLAs defected and left the Congress and joined the BJP. There is an atmosphere of panic in the Congress after first MLA from Bada Malhara, Pradyuman Lodhi and then Nepanagar MLA Sumitra Kasedkar. In such a meeting, former CM Kamal Nath administered the oath to the MLAs to remain in the party. PCC Chief Kamal Nath told the MLAs that now no one will break with the party. All the MLAs will gather together in solidarity in the return of the Congress government with full vigor. Everyone will have to work towards strengthening the Congress. According to their chief, all the MLAs took their hands and took an oath to stay in the Congress.
One-to-one discussion with legislators
Before the by-election, the MLAs of the Congress camp are switching sides. Recently, leaving Congress, Pradyuman Lodhi and Sumitra Kasedkar have taken membership of BJP. After the MLAs left the Congress and joined the BJP, the Congress is now engaged in controlling the damage. This is the reason that former CM Kamal Nath called a meeting of Congress MLAs. In this, an attempt was made to take the hearts of the MLAs. Former CM Kamal Nath held one-to-one discussion with the MLAs. The former CM asked the MLAs not to come under BJP's deceit. No one should come in the greed for BJP's post and money. The Congress will reveal the names of all BJP leaders who contact the MLAs.
Kamal Nath said – Our aim is to strengthen the party
Former CM Kamal Nath said- My aim is only to strengthen the Congress party. Therefore, after resigning from the post of Chief Minister, it was decided that I will remain among you and the deception of the BJP government will be conveyed among the people. Did not even go to Chhindwara and started to outline the by-election of 24 assembly seats. Kamal Nath told all the MLAs that all of you should keep your spirits up. The Congress also saw the 1977 period. After that Atal Bihari Vajpayee was the Prime Minister, Sonia Gandhi made a big comeback after defeating him. Congress MLAs are not to be disappointed, but to move forward strongly to win.