Ulaanbatore: A new threat named bubonic plague has arisen in front of the world battling the corona virus. The disease has sparked the death of a 15-year-old boy in Mongolia. The boy is said to have eaten the flesh of an infected rat that was caught by his dog.
15-year-old child dies in Mongolia
According to reports from the Mirror, the boy was hospitalized a week ago. While dozens of people have been quarantined in China after this deadly infection has been confirmed. D Narangrel, head of the Ministry of Health in Mongolia, said that this is the second plague in our country. There have also been cases of marmal plague in Inner Mongolia, China's autonomous region. Following this, Russia has banned the hunting of rats, showing caution.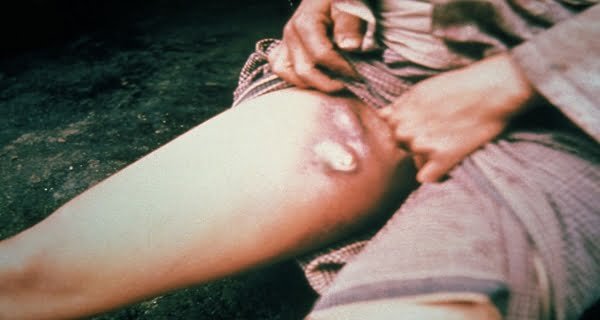 Bubonic plague can kill in 24 hours
The government of Mongolia has issued a warning to the people that they should not consume any meat illegally hunted. Last year too, 2 people died in Inner Mongolia, China due to the plague. The World Health Organization has said that if the bubonic plague is not treated in time, the disease can kill a human being in 24 hours.
Bubonic plague found in a squirrel in America
US public health officials said a squirrel has been found in a squirrel in the city of Morrison, Colorado. This is the first case of plague in Colorado. Jefferson County Public Health (JCPH) officials said in a publicly released statement that the plague is an infectious disease caused by the bacterium Yersinia pestis. This can be fatal if adequate care is not taken about domestic pets.
What is bubonic plague?
Bubonic plague is a disease caused by bacterial infection. The main reason is the bacteria called plague. The thing to note here is that there is a bacterial infection, not a virus! Therefore, treatment with antibiotics is also possible. In Mongolia, in the last year, 2 people were plagued by eating an animal named Marmot, which also led to their death. Therefore, there should be no mistake in taking precautions this time. Especially in the era of corona virus epidemic, more attention is needed.
How the bubonic plague spreads
Bubonic plague is caused by a bacterial infection. It is caused by being infected with a particular type of bacterium, Yersinia pestis. In the human body, the disease is usually spread by animals with a munching nature, which are usually exposed to fleas. Sometimes the flea bites people, which increases the risk of infection. According to the Center for Disease Control and Prevention, the plague is present in the body of mice and squirrels or mammals, and when these animals come into contact with humans, their infection is easily reached. Apart from this, it also spreads due to flea baits, infected tissue, and infectious droplets.
What are the symptoms of bubonic plague?
Due to bubonic plague, some of the primary symptoms mentioned below are seen in an infected person. A person suffering from an infection has a headache. There is a fever. There is a problem with the cold. Weakness is felt. There is swelling in more than one body part. There may also be pain in the lymph nodes or stomach.
What is the treatment of bubonic plague?
If the treatment of bubonic plague is arranged at the right time, then the victim can also be saved. But even a little bit can cause death. Along with this, delays in treatment can also pose many other health risks. Mainly the infected person is advised not to come in contact with other people and antibiotics are used for treatment. As mentioned above, plague is mainly of three types. Accordingly, the patient is kept under special care, given the situation. Along with this, he is also given preventive antibiotic therapy.