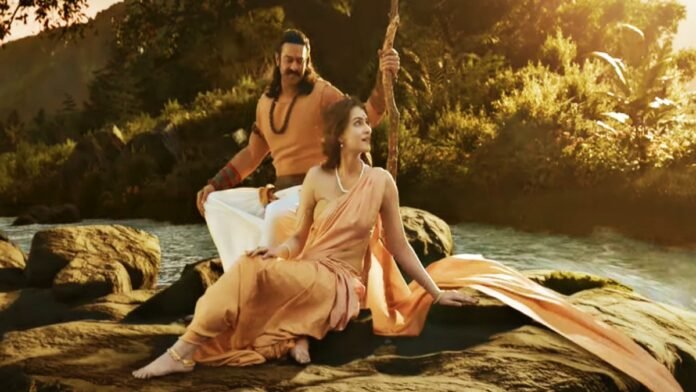 Mumbai: The trailer of Prabhas and Kriti Sanon starrer film Adipurush has been launched. A program was organized regarding this at 2 pm on Tuesday. At the launch of the trailer in the theater here, the atmosphere resonated with the cheers of Jai Shri Ram. Prabhas and Kriti Sanon were present at the trailer launch. The film is going to release on 16 June.
Prabhas is playing the role of Lord Ram in the film. Kriti Sanon will be seen in the role of Sita. There is a lot of discussion about the film. The fans are already looking very excited.
Lord Ram's life shown in the trailer
The wait for Adipurush has been going on for a long time. The film is also ready for release. At the same time, the trailer is also expected to get record views. Lakhs of views have been reached in 5 minutes as soon as the trailer is released. The trailer of the film is starting with the voice-over.
The glory of Ram's life has been shown in the film. People are liking the trailer. Saif Ali Khan is also going to be seen in the role of Ravana in the film. There has already been controversy regarding the look of Saif Ali Khan's character. However, now people are liking the trail a lot. People have given their reactions on social media.