New Delhi: The West Indies team has registered a historic victory in the international match after four months due to Coronavirus. The first Test match played between England and the West Indies has been won by the Caribbean team by 4 wickets. With this, the West Indies team took a 1-0 lead in the three-match series. The Caribbean team was successful in registering a win thanks to the brilliant batting of Jermaine Blackwood. West Indies did wonders both with bat and ball. First, the English team stopped the first innings for 204 runs and then scored 318 runs to take the lead in the first innings. After this, the England team scored 313 in the second innings and gave the target of 200 runs to win in front of the visiting team. Which the Windies team achieved by losing six wickets on the fifth and final day.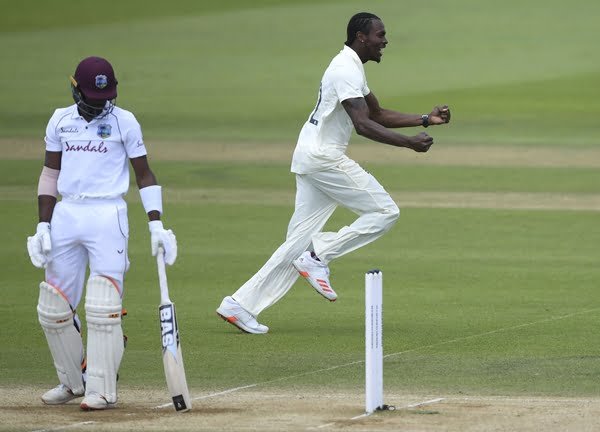 Jason Holder did a wonderful job. He performed brilliantly as a captain. In the first innings, Holder took 6 wickets for 42 runs, while in the second innings he took one wicket. Holder remained unbeaten on 14 in the second innings.
Blackwood took over
Jermaine Blackwood's fiery innings not only brought the West Indies out of the early tremors, but also brought the team to the threshold of victory. Chasing the target, the West Indies lost three wickets for 27 runs. Blackwood then handled the innings. Although he missed a century. On 95, James Anderson caught a catch off James Anderson.
Caribbean Ait was in trouble due to Archer's fatal bowling
Zofra Archer's lethal bowling put the West Indies team in trouble in the morning session in the second innings. Archer sent Craig Braithwaite (4) and Summer Brooks (zero) to the pavilion, while Mark Wood took the wicket of Shai Hope (nine). West Indies' troubles also increased because opener John Campbell was injured. Archer's yorker hit his leg, forcing him to leave the field.
Archer and James Anderson kept the West Indies batsmen in trouble by bowling deadly from the very beginning. The highlight of the second season for the West Indies was Blackwood's half-century.