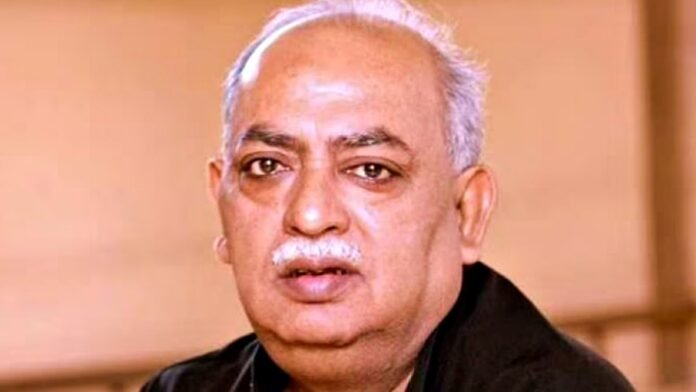 New Delhi: According to the big news coming from Uttar Pradesh, the health of famous poet Munavvar Rana has deteriorated here in Lucknow. At present, he has been admitted to ICU. At the same time, Sumaiya Rana, daughter of Munavvar Rana, has appealed to all the people to pray.
According to the information received, Munavvar Rana's health has suddenly deteriorated. He has been admitted to the ICU of Apollo Hospital, Lucknow. Where his condition is currently critical. At the same time, his daughter Sumaiya informed him about the ill health of the father by making a video. In this video, he said that Munawwar Rana's health was going bad for a long time, but now he has been admitted to the hospital due to his deterioration.
Rana is on ventilator support
Medical examination and CT scan revealed that there is some problem in his gall bladder due to which he was operated on. If his health did not improve, then he went on a ventilator support system. In his video, Sumaiya appealed to people to pray for his father's speedy recovery.
Sumaiya said in this video that his health has worsened over the last three days. Rana is currently under the observation of doctors and is undergoing treatment. According to Sumaiya, the doctor has said that the next 72 hours are very difficult for Papa. Doctors are constantly monitoring his health. I Hope Papa gets well soon.
Know Munawwar Rana
Please inform that Munawwar Rana is a famous poet and poet of the country, apart from Urdu, he writes in Hindi and Awadhi languages and he has a good grip on it. Munawwar has published his Ghazals in many different styles. He was awarded the 2014 Sahitya Akademi Award for Urdu literature and the 2012 Maati Ratan Samman by Shaheed Shodh Sansthan. At the same time, he returned the Academy Award almost a year later. Also vowed never to accept any government award due to growing intolerance.