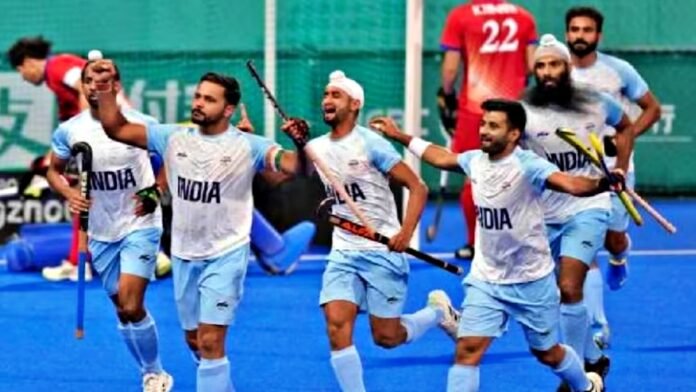 New Delhi: The Indian men's hockey team has scripted history by winning the gold medal in the 19th Asian Games held in China. India defeated Japan 5-1 in a one-sided final match, displaying their dominance and skill throughout the tournament. With this victory, India has also secured a direct qualification for the 2024 Paris Olympics, where they will aim to end their long drought of an Olympic medal.
India has won a record 16 medals in men's hockey at the Asian Games, including four gold medals. The other three gold medals came in 1966, 1998 and 2014. India is the most successful team in the history of the Asian Games hockey competition, followed by Pakistan with eight gold medals and South Korea with four. Pakistan, which was once a formidable force in world hockey, failed to win any medal this time, finishing fifth after losing to Malaysia in the classification match.
India showed their supremacy from the very first match of the Asian Games, scoring a whopping 16 goals against Uzbekistan without conceding any. They repeated the same feat against Singapore, thrashing them 16-1. Bangladesh was also no match for India, as they lost 12-0. India topped their group with four wins out of four, beating Japan 4-2 and Pakistan 10-2 in the process. In the semi-final, India faced South Korea, who had won the bronze medal in the previous edition of the Asian Games. India overcame a tough challenge from the Koreans and won 3-2, setting up a final clash with Japan.
Japan had reached the final for the first time in their history, after upsetting China 2-1 in the semi-final. China was the host nation and the defending champion of the Asian Games hockey tournament. However, Japan could not repeat their heroics against India, who dominated the game from start to finish. India scored three goals in the first half and two more in the second half, while Japan managed to score only one consolation goal. India's captain and goalkeeper PR Sreejesh was named the best player of the tournament, while Harmanpreet Singh was the top scorer with nine goals.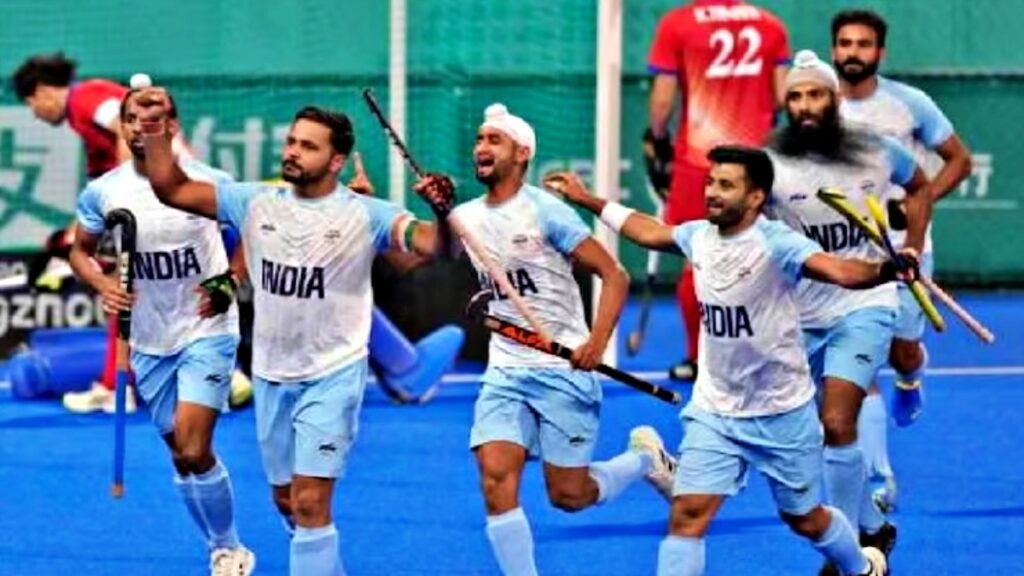 India's coach Graham Reid expressed his happiness and satisfaction with his team's performance, saying that they had achieved their first goal of qualifying for the Olympics. He also praised his players for their consistency and discipline throughout the tournament. He said that they would now focus on preparing for the upcoming Commonwealth Games and World Cup, where they would face tougher opponents and higher expectations. He said that he was confident that his team had the potential to win more medals and make India proud on the global stage.