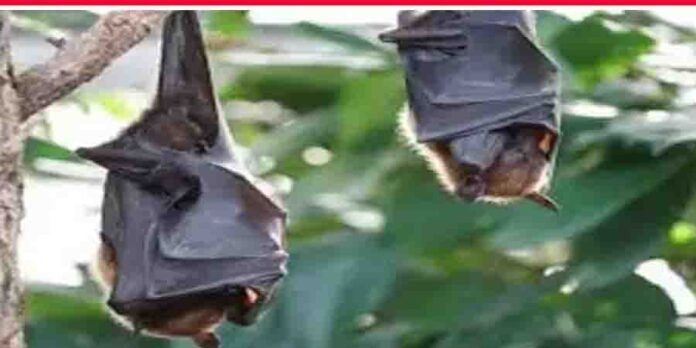 Bhopal. After Bihar, UP, there is panic among people due to the sudden death of bats in MP. People in MP are surprised how bats are dying. The reasons for why bats are dying have not been revealed yet. The death of bats in Singrauli district after Betul has frightened people. A sample of bats has been sent to Bhopal for investigation, but the report is yet to come.
Actually, 300 bats died in Bhojpur district of Bihar 3 days ago. Bhojpur is located about 50 km from the capital Patna. Amidst the havoc of Corona, the news of sudden death of bats spread towards the fire in the area. Because there is a myth among people that bats are behind the corona virus. However, there is no confirmation of this.
At the same time, in Uttar Pradesh, more than 800 bats have died within a few days. More deaths of bats have occurred in Gorakhpur and Ballia districts. However, reports have come on the death of bats in UP. According to IVRI report, corona in bats was also investigated. But the Corona report has come negative. According to the report, the bats have died due to hit stroke. Because the heat in these districts is quite hot. In Bihar, UP as well as in Batul district of MP, bats died 5 days ago. The death of bats in Bhimpur block of Betul was due to unknown disease. Sample reports have not come yet, because of this, the reasons for the death have not been revealed. But after the sudden death of bats, panic has spread among the villagers.
After Betul, a large number of bats have also died in MP Singrauli district. In the mango orchard in Padri village of Mada tehsil, bats have died in a mysterious way. Seeing this, the whole area has been stirred up. The team of Forest Department has collected a sample and sent it to Bhopal for investigation. On the basis of initial investigation, the cause of death of bats is being said as hit stroke. But due to rumors, there is fear among the villagers.