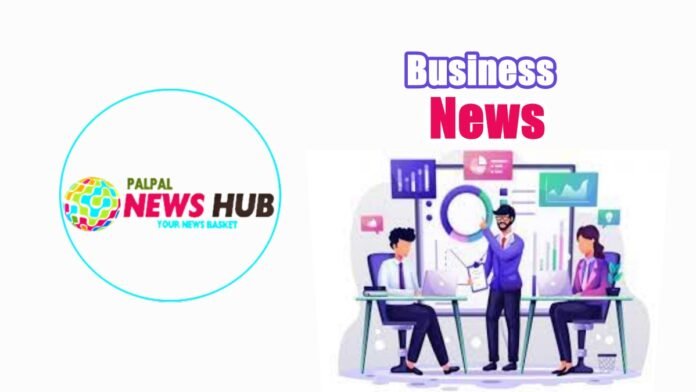 Osaka, Japan:

Takeda (TSE:4502/NYSE:TAK) announced that its Board of Directors today decided that it will propose a new candidate for independent external director at the 147th Ordinary Meeting of Shareholders on June 28th, 2023. The new candidate, Miki Tsusaka, will join the board effective June 28th, if approved by the shareholders. Furthermore, Masato Iwasaki, Representative Director, Japan General Affairs expressed his intention to retire on the same day. All other current board members who are not our Audit & Supervisory Committee members will be proposed for re-election.
"On behalf of Takeda's Board of Directors, I would like to thank Masato Iwasaki for his invaluable contribution to Takeda. In his nearly 40-year career with Takeda, he has made a significant impact supporting Takeda transformation to become a global biopharmaceutical company, while staying true to our values." said Christophe Weber, Representative Director, President and Chief Executive Officer of Takeda.
Dr. Iwasaki started his career at Takeda in 1985, in sales and marketing in Japan. He was later appointed as Head of the Strategic Product Planning Department in 2008 and then became Head of Pharmaceutical Marketing Division as well as Director in 2012. He served as President of the Japan Pharma Business Unit, a member of the Takeda Executive Team, from 2014, and assumed Japan General Affairs in 2021 to oversee overall business activities in Japan. Milano Furuta, who is currently President of Japan Pharma Business Unit will be named Japan Country Head in addition to his current role.
Miki Tsusaka is current President of Microsoft Japan, appointed in February 2023. Prior to this role, Ms. Tsusaka was a Senior Partner and Managing Director at Boston Consulting Group (BCG), where she helped various industries with growth strategies, profitability, and digital transformation. At BCG, she established strategic consulting groups, specializing in marketing, sales and pricing strategy development, served as Chief Marketing Officer (CMO) and was a member of the Executive Committee for two three-year terms. Ms. Tsusaka holds a Bachelor of Arts in Government and East Asian Studies from Harvard University and an MBA from the Harvard Business School.
Masami Iijima, Chairperson of the Nomination Committee commented "Takeda is highly committed to advancing the diversity of the Board, including gender, nationalities, skills and experiences, while ensuring balanced representation of our global stakeholders. With Miki Tsusaka joining our Board, we will be able to strengthen further our governance."
"We are very excited tohave Miki Tsusaka joining our board. With her deep expertise and experience, we look forward to further pursuing our vision tobecome a leading digital biopharmaceutical company focusing on delivering life-transforming treatments." commented Christophe Weber.
Ms. Tsusaka commented "I am honored to be a candidate to join Takeda's Board of Directors. With my deep respect for Takeda's strong leadership in biopharmaceutical science, values-based culture and sustainability, I look forward to working alongside the rest of the Board to help deliver on Takeda's purpose and vision."
Candidates for Directors Who are Not Audit and Supervisory Committee Members
Name

Category

Expected Role

Christophe Weber

Internal

Existing

Representative Director,

President & Chief Executive Officer

Andrew Plump

Internal

Existing

Director, President, Research & Development

Constantine Saroukos

Internal

Existing

Director, Chief Financial Officer

Masami Iijima

External

Existing

External Director, Chair of the Board Meeting

Olivier Bohuon

External

Existing

External Director

Jean-Luc Butel

External

Existing

External Director

Ian Clark

External

Existing

External Director

Steven Gillis

External

Existing

External Director

John Maraganore

External

Existing

External Director

Michel Orsinger

External

Existing

External Director

Miki Tsusaka

External

New

External Director
The following four Directors who are Audit and Supervisory Committee members were elected at the 146th Ordinary General Meeting of Shareholders held in 2022 and their terms of office will continue until the 148th Ordinary General Meeting of Shareholders held in 2024.
Name

Category

Expected Role

Koji Hatsukawa

External

Existing

External Director, Head of Audit and Supervisory Committee

Yoshiaki Fujimori

External

Existing

External Director, Audit and Supervisory Committee Member

Emiko Higashi

External

Existing

External Director, Audit and Supervisory Committee Member

Kimberly A. Reed

External

Existing

External Director, Audit and Supervisory Committee Member
[Note: The members of the Nomination Committee and Compensation Committee will be discussed and determined at the Board of Directors meeting to be held after the 147th Ordinary General Meeting of Shareholders.]