Kathmandu: Nepal's Prime Minister KP Oli is targeting India these days. He claimed on Monday that India has created fake Ayodhya for cultural encroachment. However the real Ayodhya is not in India but in Nepal. Therefore, Lord Sri Rama is not Indian but Nepali. Oli had addressed an event organized on the 206th birth anniversary of Nepali poet Bhanubhakta Acharya at Bluewater, the Prime Minister's official residence.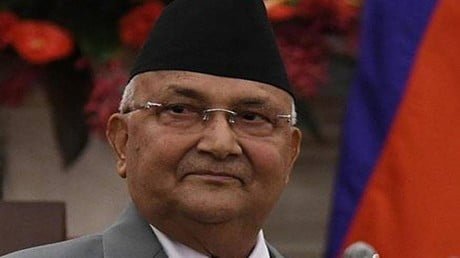 Oli said, Nepal has been culturally tortured. At the same time, historical facts have been introduced with a twist, but we still believe that we gave Sita to Shri Ram.
Oli said while doing the medicine that, we had not given Rama of Ayodhya in India but Rama of Ayodhya in Nepal. Ayodhya is a village located to the west of Birjung. That is why they have told Ayodhya made in India.
How can Ram came to Janakpur?
Prime Minister Oli asked a question that, at that time there was not even a means of modern transport and mobile, so how did Lord Shri Ram reach Janakpur? He said, Ayodhya of India is real, so how can the prince come to Janakpur for marriage. Oli also claimed that science, development, and knowledge originated in Nepal itself.
Earlier too, Oli had accused India that, India is preparing to remove them from power.
It is worth mentioning that, for several days, the demand for KP Oli's resignation has been arising in Nepal. According to information received by the Economic Times newspaper, Oli is in touch with the Nepali Congress, the main opposition party in Nepal, which may support them. However, political parties can change the Act by bringing the Oli Ordinance. This will help in dividing the party. The special thing is that all this is happening in Nepal only with the support of China and Pakistan.