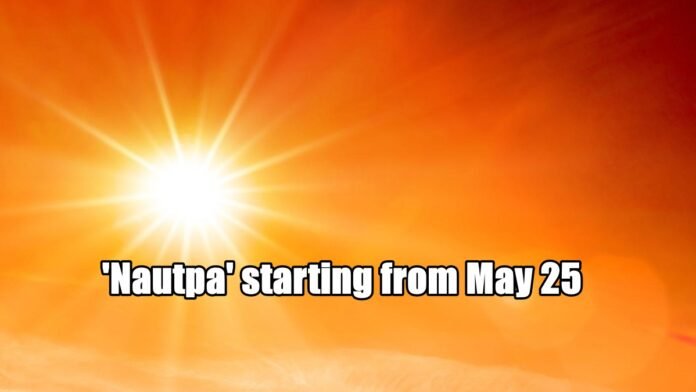 New Delhi: In the coming days, scorching hot days i.e. Nautapa are going to start. During Nautapa, the heat is at its peak and the sun's rays fall directly on the earth. Sun will enter this Nakshatra for 15 days and it will be extremely hot for the first 9 days.
Nautpa is starting from 25th May and will continue till 8th June. In such a situation, people have to take special care in the months of May and June. So let's know, how you can take care of yourself this summer
Nautpa is a native language that the sun heats up for 9 days and heats up the most, but this time this outbreak is for 15 days. Which will start from 8:58 pm on 25th May and will last till 8th June.
Many diseases are created in this, there are troubles and people have to face many problems. During this, a lot of precautions have to be taken. Especially the people of the Taurus and Libra zodiacs because it has more effect on both these zodiac signs.
It is said that during this time, by offering Arghya to Lord Surya and worshiping him, the problems of all zodiac signs go away and everything remains fine. It is very good to worship the Sun in these days and one can also recite Durga Saraswati.
The weather changes radically every year. In Nautapa, when Sun enters Rohini Nakshatra, then Nautapa begins. Global warming and the way the temperature is increasing can be more dangerous, so it is important that people pay maximum attention.
He said, 'The best way to avoid the heat is to stay at home. As the heat increases, so does heat stroke, heat stroke. Some people faint. The heart is also affected.' He said, 'Eat the fruits that are coming these days. Drink watermelon and sugarcane juice. Drink as much water as possible and consume it by making emeralds at home.