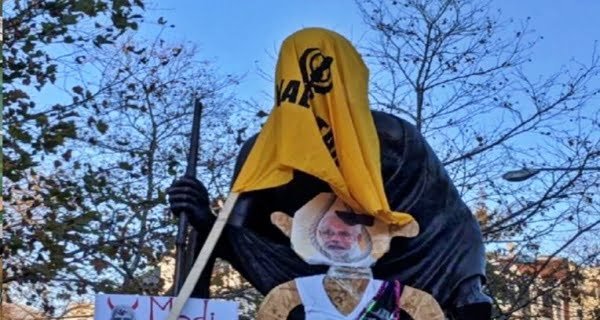 Washington: White House press secretary Kayleigh McEnany called the incident of Mahatma Gandhi Statue outside the Indian Embassy here as "shocking" and said His reputation should be respected. Sikh-American youth demonstrated here on Saturday in support of farmers protesting new agricultural laws in India (Farmers protest) and during this time Khalistani separatists disrespected the statue of Mahatma Gandhi outside the Indian Embassy in the US.
"It is condemnable," McCanni said at a press conference, answering a question about the incident. No statue or memorial should be disrespected, and especially a statue of a person like Gandhi, who must fight for the values ​​of peace, justice and freedom that America represents. He said, "It is shocking that this happened more than once and we believe that Mahatma Gandhi's statue should be respected, especially here in the US capital." A spokesman for the Foreign Ministry said on Tuesday that he was aware of the recent demonstrations in front of the Indian Embassy in Washington DC.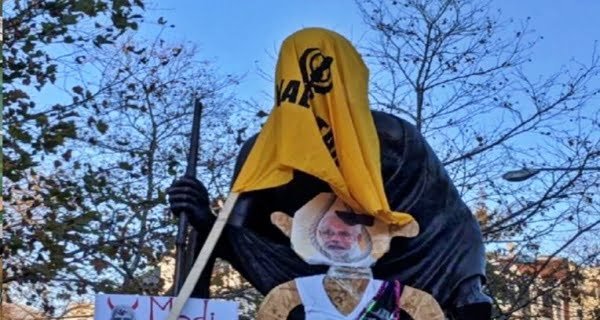 "We take the responsibility of protecting the foreign mission seriously in the US and are in talks with the Indian embassy on the recent incident," the spokesperson said. In addition to Greater Washington DC, Maryland and Virginia, hundreds of Sikhs from states such as New York, New Jersey, Pennsylvania, Indiana, Ohio and North Carolina took out a car rally to the Indian Embassy in Washington DC on Saturday. Meanwhile, some Sikhs came there with Khalistani flags along with anti-India posters and banners. Some of these Khalistan supporters came in front of Mahatma Gandhi's statue with a saber in Sikh hands and affixed a poster on it. The group shouted slogans in support of anti-India and Khalistan. The Indian embassy issued a statement condemning "this evil act of people who commit hooliganism as protesters". The embassy said that it has lodged a strong protest in this regard with US law enforcement agencies and has also taken up the matter with the US State Department for investigation and action under the law.
This statue of Mahatma Gandhi was unveiled by the then Prime Minister Atal Bihari Vajpayee on September 16, 2000 in the presence of the then US President Bill Clinton. This incident of disrespect of the statue has happened for the second time. Earlier on midnight of June 2 and 3, some unknown miscreants disrespected the statue of Mahatma Gandhi, after which the mission filed a complaint with the local law enforcement agencies. The incident happened on May 25 in Minneapolis during demonstrations against the death of African-American George Floyd in police custody.