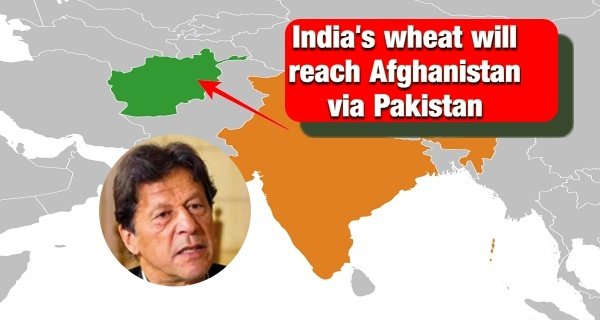 Islamabad: The Imran Khan government of Pakistan has opened all its avenues to send India's wheat to Afghanistan. After the cabinet meeting, the Prime Minister of Pakistan, Imran Khan directed all the ministries to provide assistance. Last month, India met Taliban leaders during the Moscow format held in Russia regarding Afghanistan. During the meeting, India had offered immediate humanitarian aid to Afghanistan. This will be the first aid from India in Afghanistan after the arrival of the Taliban regime. Earlier, countries like Iran, UAE, and Pakistan have sent logistics and medical supplies to Afghanistan. According to a recent report by the United Nations, about 40 million people in Afghanistan may face a dire food crisis, while about 9 million are already on the verge of starvation.
According to information received from the Prime Minister's Office, Prime Minister Imran Khan during the meeting of the Afghanistan Inter-Ministerial Coordination Cell (AICC) directed all the ministries to provide maximum facilities to Afghanistan. He ordered an immediate shipment of humanitarian aid worth Rs 5 billion, which includes food items including 50,000 metric tons of wheat, emergency medical supplies, winter shelter, and other supplies. The meeting was attended by Foreign Minister Shah Mehmood Qureshi, Finance Adviser Mr. Shaukat Fayaz Tarin, Pakistan Army Chief General Qamar Javed Bajwa, National Security Advisor Dr. Moeed Yusuf, and senior civil and military officials.
Let us inform you that last month India had requested to send 50 thousand metric tonnes of wheat to Afghanistan as humanitarian aid. India had requested Pakistan to send Indian wheat through the Wagah border. Afghanistan's acting foreign minister Amir Ahmed Muttaki last week requested Prime Minister Imran Khan to allow India to send wheat via Pakistan. He had said that the Taliban government is ready to take humanitarian help from India.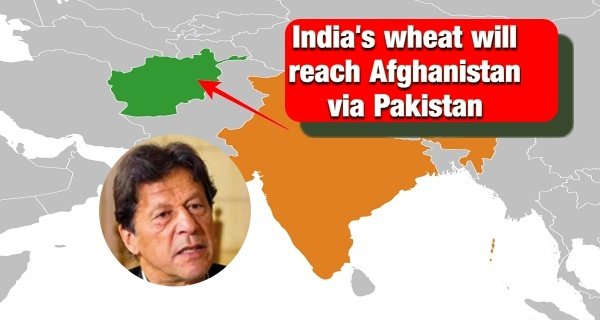 Recent World Health Organization report
Recently, the World Health Organization has said that millions of children in war-torn Afghanistan could die of hunger by the end of this year. WHO's a statement on the deteriorating situation in Afghanistan after the Taliban regime has drawn world attention again. The organization has said that during the winter season, the temperature in Afghanistan will be low and children crying from hunger may lose their lives.
Children can die of hunger
According to the report of the news agency Reuters, the WHO said that about 32 lakh Afghan children will be victims of acute malnutrition by the end of the year. Out of these, about one million children are facing the danger of dying badly. The organization's spokeswoman Margaret Harris said that this would be a big fight in the midst of the crisis spreading in the country.