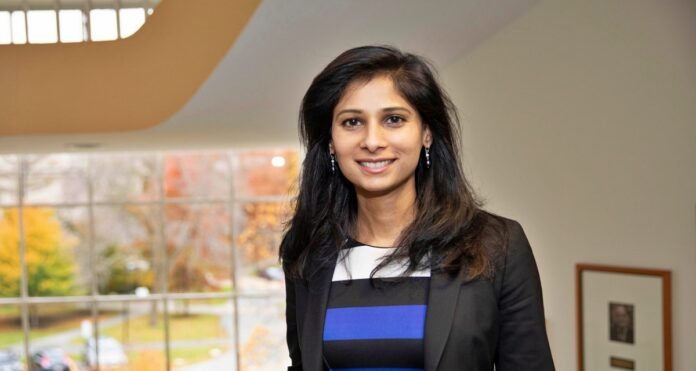 Washington: Gita Gopinath, the chief economist of the International Monetary Fund, will now be seen in a special role in this institution. Indian-origin Geeta Gopinath earlier wanted to leave IMF, but now she has got a promotion. He has been promoted to the First Deputy Managing Director of the IMF. This is the second position in the IMF. Let us tell you that Gita Gopinath wanted to go back to Harvard University in January 2022 and do teaching work.
As a promotion, Geeta Gopinath will replace Geoffrey Okamoto. The IMF said on Thursday that Okamoto would step down early next year, after which Geeta Gopinath would take over. Gita Gopinath has been working as the Chief Economist in the IMF for 3 years. IMF Managing Director Kristalina Georgieva said that Gita Gopinath was the first woman Chief Economist, we are happy that she will continue her services and will now serve as Deputy Managing Director.
Kristalina Georgieva said, 'Gopinath's services in the IMF have been excellent. Especially he has provided intellectual leadership to help the global economy and IMF. Has shown the way out of the ups and downs in the worst economic crisis of our times.
What did Geeta Gopinath say?
Talking about her new role, Gita Gopinath said, "In the last 3 years, I have got the experience of closely watching the working of the IMF. It is heartening to see that our work has had a positive impact on economies and people around the world. The Corona epidemic has not left us yet, so the role of the IMF has become more important.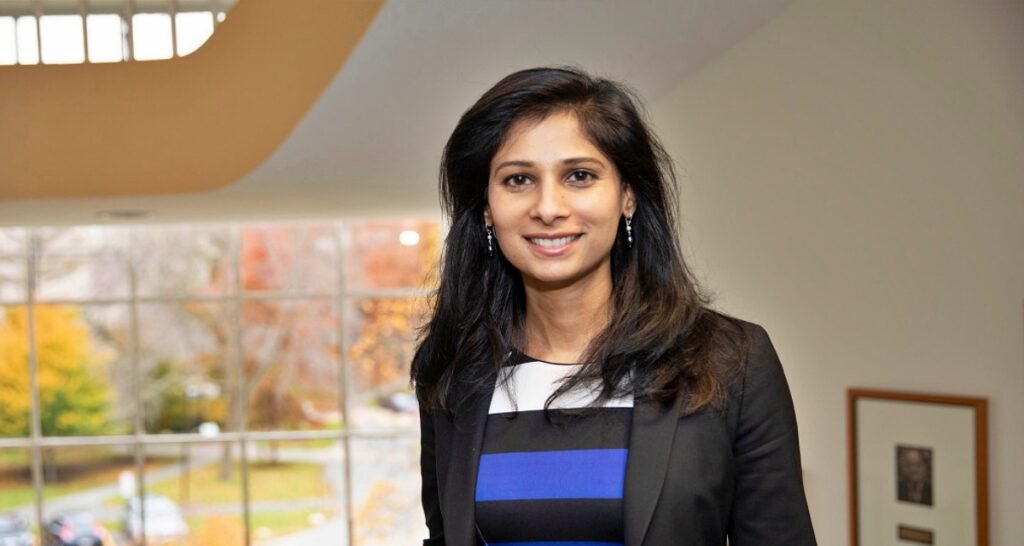 Study in India
However, Geeta Gopinath is now a resident of America. He was born in India. She did her Honors in Economics from Lady Shri Ram College, University of Delhi. He did honors from here in 1992 and then completed his master's in economics from Delhi School of Economics. After this, in 1994, she went to the University of Washington. From 1996 to 2001, he did his Ph.D. in economics from Princeton University.
Assistant Professor from 2001 to 2005
Geeta Gopinath was an assistant professor at the University of Chicago from 2001 to 2005, after which she joined Harvard University as an assistant professor. In the next five years i.e. in 2010, she became a professor in the same university. He has also authored about 40 research papers on trade and investment, international financial crises, monetary policies, debt, and emerging market problems.