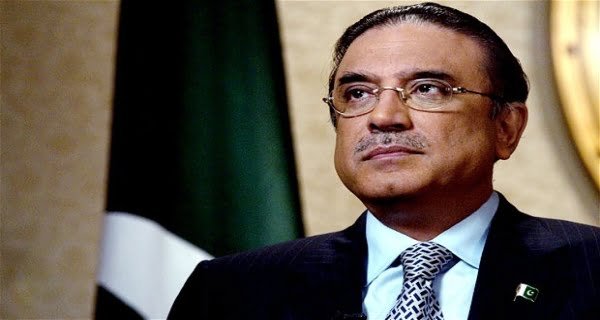 Islamabad: An anti-corruption court of Pakistan on Monday framed charges against former President Asif Ali Zardari and his sister Faryal Talpur in a money laundering case. The PPP has described it as a way of harassing opposition leaders.
Significantly, the opposition parties have planned to protest next month, demanding the resignation of Prime Minister Imran Khan. The decision against Zardari came about a month before the protest. This case is about the use of fake accounts to purge and deposit money wrongly earned by the former President and other accused. The 63-year-old Zardari, the husband of the country's first female Prime Minister Benazir Bhutto, and his 62-year-old sister Talpur were present in court during the judgment.
Judge Mohammad Azam Khan of the accountability court in Islamabad has framed charges against both. The court has also framed charges against Omni Group chief Anwar Majid and his son Abdul Ghani Majid. All the accused declared themselves innocent in the context of the charges leveled against them.
In this regard, Pakistan People's Party (PPP) chief and Zardari's son Bilawal Bhutto Zardari said, "Opposition parties continue to be harassed in the era of global epidemic." He said that Zardari and Talpur have been appearing in the court for the last two years. Bilawal tweeted, "The absconding dictator, three special allies, ministers and the sister of the Prime Minister will not be summoned because Pakistan has two (different) laws."
However, the court has deferred till October 5 the framing of charges against Zardari in the Park Lane case. The court has also adjourned the trial of the money laundering case till October 13 and asked three witnesses to appear before the court before the next hearing. At the same time, the former President filed a petition in the Islamabad High Court, challenging the money laundering and Park Lane case.
He has said in his application that the cases should be quashed as he is innocent. He had also filed the same application before the accountability court last week, which was rejected.