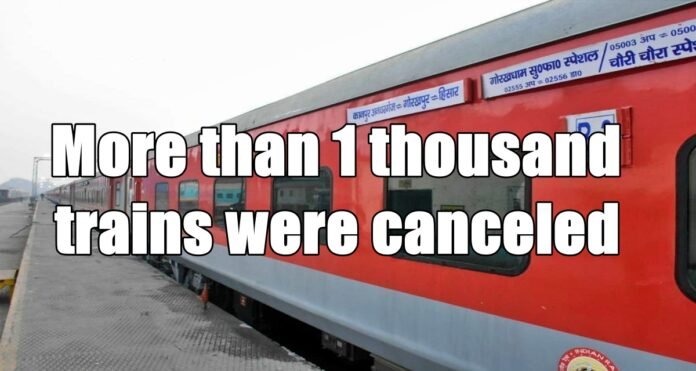 New Delhi: While the cold has increased due to the continuous bad weather, people are also facing a lot of problems in traffic. It rained at many places on Saturday as well. Severe cold is falling in the whole of North India. Due to fog in the late night, the visibility is very less. Bad weather is affecting the rail operations very badly.
Today, i.e. on 23rd January also, Indian Railways has completely canceled 1030 trains for the same reason. While 24 trains have been partially canceled. The trains which have been canceled include trains running between Uttar Pradesh, Punjab, Haryana, Maharashtra, New Delhi, Tamil Nadu, West Bengal, Gujarat, Bihar, and Jharkhand. In such a situation, if you are planning to travel by train somewhere today, then definitely find out if the train is canceled.
How to check train status?
For the convenience of railway passengers, the railways put the list of canceled trains on the railway website. Apart from this, its information is also available on the NTES app. To know the status of any train, one has to visit the railway website https://enquiry.indianrail.gov.in/mntes. By entering the number of the train here, you will be able to know its status.
Apart from this, if a person wants to see the complete list of canceled trains, then for this he has to click on the 'Exceptional Trains' section present on the railway website itself. By clicking, the information of all the canceled trains will be revealed. Apart from the railway website, one can also get information about canceled trains on the NTES app.