Gurugram: The Haryana government on Friday evening extended the suspension of mobile internet and SMS services in Nuh district till 11.59 pm on August 13 to prevent breach of peace and disturbance of public order. Internet and SMS services were earlier banned in Nuh district till 11.59 pm on Friday. Haryana Additional Chief Secretary (Home) T.V. S. N. "It has been brought to my notice by Nuh Deputy Commissioner that the law and order situation in the district has been reviewed and the situation still continues to be grim and tense," Prasad said in an order issued on Friday.
A total of 393 people have been arrested and 118 others detained in connection with the communal violence in Haryana earlier this month. Haryana Home Minister Anil Vij said in a statement on Friday that 160 FIRs have been registered in Haryana's Nuh, Gurugram, Faridabad, Palwal, Rewari, Panipat, Bhiwani and Hisar.
Nuh Superintendent of Police Narendra Bijarnia said that 59 FIRs have been registered in the district in connection with the Braj Mandal violence case and 218 people have been arrested. Gurugram police on Friday appealed to people not to take out processions or rallies without permission in the wake of a call by some Hindu groups to complete the yatra that was blocked due to communal violence in Nuh last month.
The Braj Mandal Yatra of the Vishwa Hindu Parishad (VHP) was attacked by a mob in Nuh on July 31, leading to communal violence that left six people dead. All Hindu groups have decided to complete the yatra on August 28, which was attacked in Nuh on July 31, VHP Mandal Minister Devendra Singh told PTI on Friday. It is expected that the yatra will be completed with reverence and enthusiasm.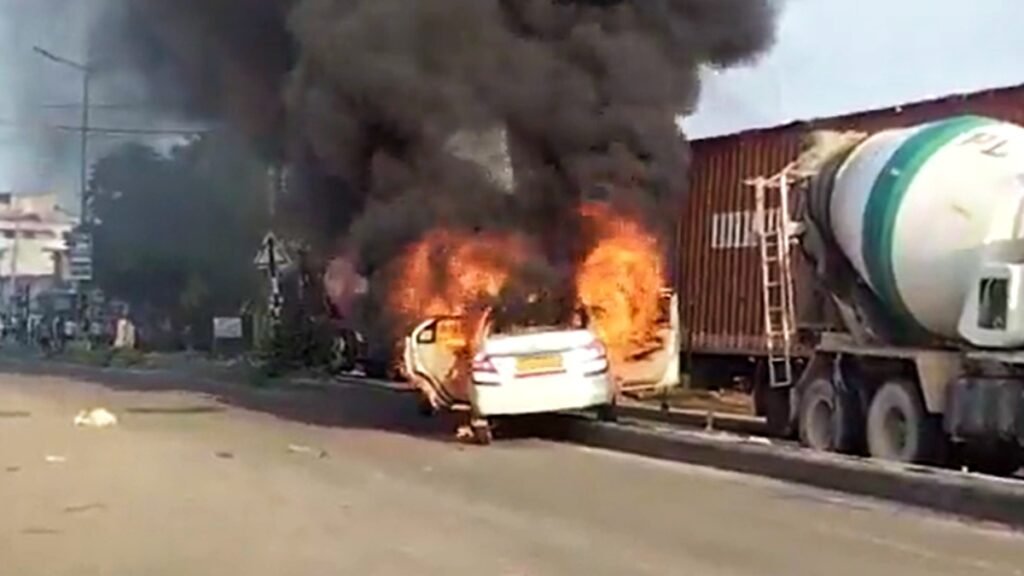 Apart from this, a message is going viral on social media, in which it is being said that the Mewat Dharma Yatra will be completed on 28 August 2023. The Gurugram Police in an official statement on Friday urged the general public not to raise provocative slogans, make speeches, carry banners or indulge in any act that hurts the sentiments of any community or disturbs peace. yes. We are not making this appeal for any specific procession, said Assistant Commissioner of Police (ACP) Crime Varun Dahiya. The situation is normal in the district and we have appealed to maintain peace, law, and order in the district.