New Delhi: BJP's national vice president and spokesperson Baijayant J Panda on Wednesday made a sensational claim. Panda said that he has documents that will prove that many of Bollywood's biggest giants are related to ISI and Pak Army. Panda has claimed this without naming any Bollywood celebrity. At the same time, he has appealed to the patriotic artists not to work with such people. Panda claimed this by tweeting through its official Twitter handle.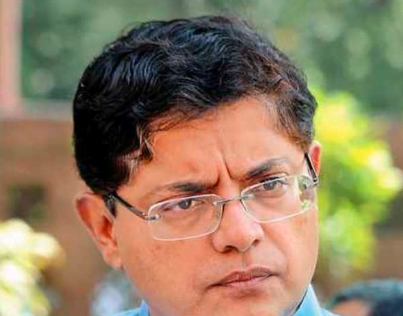 Baijayant Panda wrote in a tweet that, some of Bollywood's biggies have personal and commercial ties with Pakistanis and NRIs. Some documents have been found in this regard, which give evidence of encouraging violence in Jammu and Kashmir. They also have links with ISI and Pak Army. I appeal that patriotic artists should not work with such people and boycott them.
After the suicide of actor Sushant Singh Rajput, there is a serious phase of allegations and counter-allegations in Bollywood. Due to these allegations, the Mumbai Police is calling many film personalities for questioning. Meanwhile, this tweet by Baijayant Panda may lead to a new debate.
After Panda's tweet, his tweet was flooded with comments. People responded to this. Some people were asked to disclose the names of such celebrities. So some appealed to bring the facts related to them. Also, some people have suggested to get an investigation by NIA.