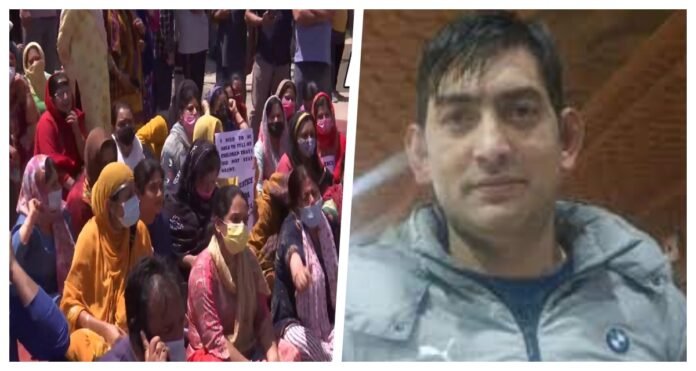 Srinagar: A day after the killing of Kashmiri Pandit Rahul Bhatt in Budgam, protests broke out in many parts of Jammu and Kashmir. Members of the Kashmiri Pandit community working in the Valley staged a fierce demonstration demanding their security. The government employees, who come from the Kashmiri Pandit community, also said that they would collectively resign from the job if they were not transferred from the Valley to Jammu. Kashmiri Pandits took to the streets and raised slogans against the Central Government and the Lieutenant Governor of Jammu and Kashmir, Manoj Sinha. He said that the Center and the Jammu and Kashmir government have failed to provide him security.
Rahul Bhat got the job of a clerk in 2010-11 under the special employment package for migrants from the Kashmiri Pandit community. He was working in the Chadoora Tehsil office of the Valley. He was shot dead by terrorists who entered the office on Thursday. He was rushed to a neighboring hospital, where doctors declared him brought dead. The wife of the deceased said, 'The government is not thinking about our security. We are being made scapegoats. Terrorists are targeting and killing Kashmiri Pandits. Surely the people with him must have told something to the terrorists, only then did the terrorists reach there and killed them.
At the same time, Rahul Bhatt's father said that he had been applying for the last several months to get his transfer from the Valley to Jammu. But the district administration did not consider his application. He said, 'If a Pandit is not safe in a government office, then where is it? Rahul's wife and children are also in Kashmir. The government has failed to provide security to Kashmiri Pandits. Rahul got his job in 2011, but he wanted to transfer from Chadoora. Kashmiri Pandits protested by blocking the Baramulla-Srinagar highway and Jammu-Srinagar highway in protest against the killing of Rahul Bhatt by terrorists.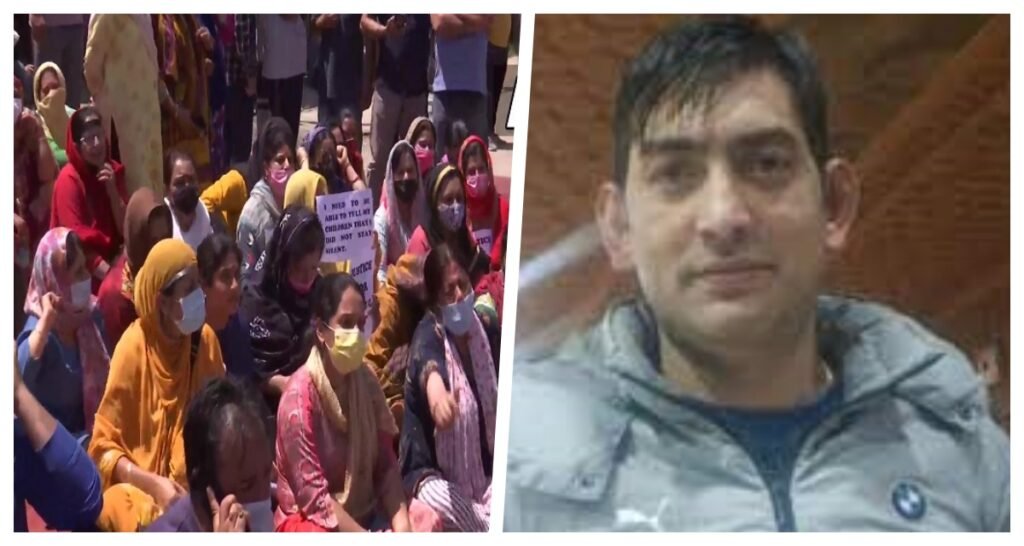 There was a protest on Thursday as well. There was a demand of Kashmiri Pandits that till Lieutenant Governor Manoj Sinha does not come, Rahul's body will not be allowed to be taken away. However, on the persuasion of the administration, they agreed and the body was taken to Rahul Bhatt's house. The last rites of Rahul Bhatt were performed in Bantalab on Friday morning. Jammu and Kashmir ADGP Mukesh Singh, Divisional Commissioner Ramesh Kumar, and Deputy Commissioner Avani Lavasa were present at the time of the last rites. A large number of security forces and common people were also present during the funeral.