Jalgaon: A fight broke out between two groups over a minor issue in Amalner in the Jalgaon district of Maharashtra. After this, the police imposed a curfew in the city for 48 hours. At the same time, a controversy arose in Navi Mumbai regarding keeping WhatsApp status. The incident of Amalner took place on 9th June (Friday) around 10 pm. When there was a heated argument between two groups regarding children's toys. After this the argument took a violent turn and both groups threw bricks and stones at each other. More than 100 cases have been registered in connection with the incident and 31 people have been arrested. Police reached the spot after getting information about the fight.
The video of the incident shows a shopkeeper's car overturned on the side of the road and pieces of bricks were scattered on the road. To prevent nuisance and maintain law and order, a curfew was imposed from 11 am on 10 June to 11 am on 12 June. Curfew can be extended if needed. Police have been deployed on the spot till the curfew is in force. The situation is peaceful since the imposition of the curfew. No untoward incident has been reported so far. Police are examining CCTV footage to identify the criminals of both groups.
Jalgaon Superintendent of Police (SP) M Rajkumar has appealed to the people not to pay heed to any rumors. The SP said that 'there was a fight between the two groups over a minor issue. Police reached the spot. We request people not to believe any kind of rumors." While Sub Divisional Magistrate (SDM) Kailas Kadlag appealed to the people of Amalner to stay in their homes during the curfew and cooperate with the district administration.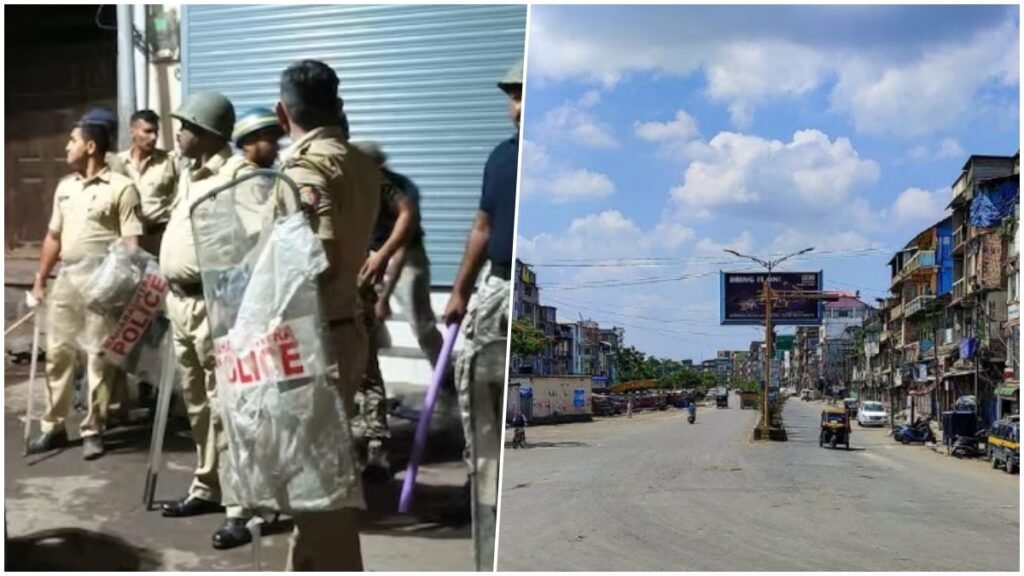 Significantly, many incidents of communal clashes have come to the fore in Maharashtra in recent times. After Ahmednagar and Kolhapur, now a controversy has arisen in Navi Mumbai regarding keeping WhatsApp Status. In Navi Mumbai, a Muslim youth had posted Afzal Khan's WhatsApp status. Hindu organizations complained to the police regarding this status. Navi Mumbai Police has registered a complaint in this matter and has taken the accused Muslim youth into custody.