New Delhi: There has been a disturbance in the world's largest iPhone manufacturing factory. Employees of the Foxconn factory in Zhengzhou, Henan province of China, are in panic due to strict covid restrictions, non-payment of salaries and the rapid spread of corona infection and are demonstrating in the factory. Many videos of this performance are becoming increasingly viral on social media. In this, the employees can be clearly seen clashing with the police. Taiwanese company Foxconn is the world's largest contract electronics manufacturer, assembling gadgets for several international brands including Apple.
According to a Moneycontrol report, this Foxconn factory located in central China is also known as iPhone City. More than 2 lakh employees work in this factory. Most of the iPhones are assembled in this factory. The strict lockdown has been imposed in the Zhengzhou area since many cases of Kovid-19 came to the fore. Work is also being done in the Foxconn factory under the shadow of these restrictions.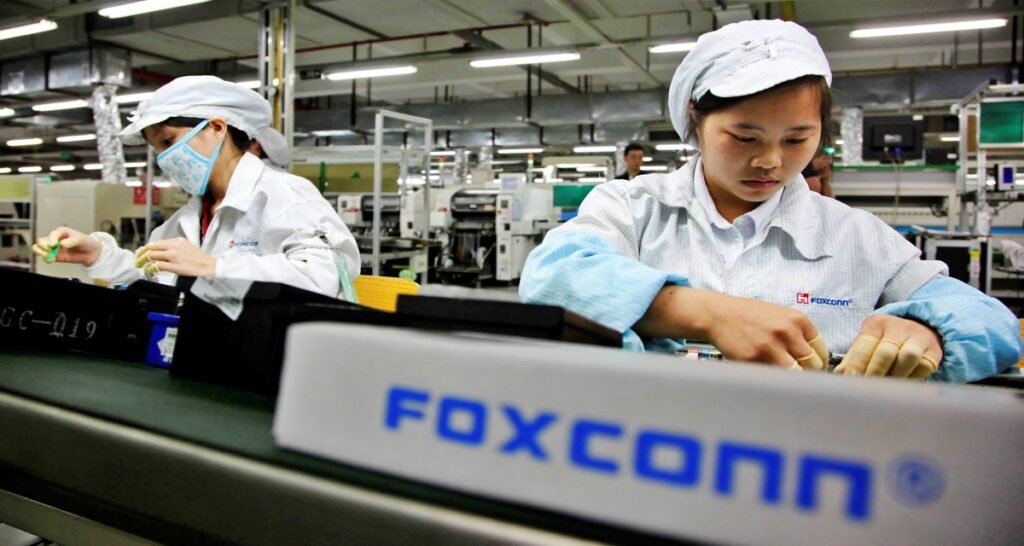 Employees clash with police
In a video viral on social media, it is seen that dozens of employees are demonstrating on a road and raising slogans. Anti-riot police are also seen stationed there. Employees are also clashing with the policemen. This video is being told of Wednesday.
Videos have come before
Even on October 31, there were some videos on social media in which some people were seen running away after scaling the wall of the Foxconn factory. Then it was said that after some factory workers were found corona-infected, fearful workers were running away with their belongings in their hands. They feared that the government would lock the workers in the factory itself and would not allow them to go home.
People are desperate
This stampede in the Foxconn campus is also a symbol of the growing displeasure of the people towards the Zero Kovid policy being adopted by the government in China. Wherever corona cases are found, the Chinese government enforces strict lockdowns and quarantines for the infected. The government is implementing the rules very strictly, due to which people are facing a lot of problems.