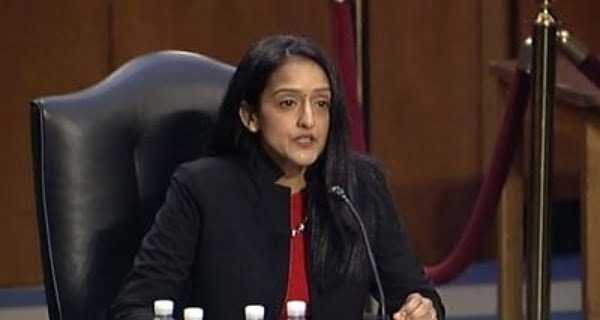 Washington: The US parliament has confirmed the name of Indian-American Vanita Gupta for the post of Associate Attorney General, after which she became the first black person to hold the third-largest position in the Ministry of Justice. Will be occupied. In the Senate, 51 votes were cast in favor of Gupta while 49 MPs voted against him. Republican Senator Lisa Murkowski dissociated herself from her party's vote and voted for Gupta.
This led to 51 votes in favor of Democrats and historically confirmed Gupta's name. Vice President Kamala Harris was present in the Senate to cast his vote in the event of an equal vote. The 100-member Senate in the US has 50-50 members from both parties.
President Joe Biden said, "Congratulations to Vanita Gupta for creating history as the first black woman to serve as associate attorney general." Now, I appeal to the Senate to confirm the name of Kristen Clarke as well. Both are highly qualified, highly respected lawyers who are dedicated to improving racial equality and justice. " Gupta is also the first civil rights lawyer to serve on one of the top three positions in the Ministry of Justice. Senate Chief Leader Chuck Schumer played a key role in confirming Gupta's name. "She will bring a long overdue vision to our federal law enforcement agency," she said.