Istanbul: A suicide bombing near Somali Capital Mogadishu on Saturday killed five people, including two Turkish citizens, in a suicide bombing. Officials in Turkey and Somalia gave this information. The Al Shabaab extremist organization affiliated with Al Qaeda claimed responsibility for the attack in a post from its Shahada news agency.
This organization has often targeted Mogadishu with suicide attacks and other attacks. It has also launched attacks targeting Turkish forces in the past. Turkish Health Minister Fahrettin Koca tweeted that 14 people, including three citizens of his country, were also injured in the attack. "We strongly condemn this heinous attack targeting employees of an Ottoman company doing road construction work in Mogadishu," the Foreign Ministry said in a statement.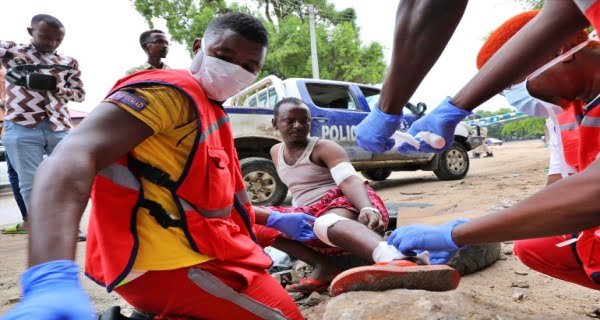 Police Captain Ahmed Mohammed said that three other people killed in the attack are Somalian policemen. This is the second time the road construction project has been targeted and attacked. Earlier, such an attack was carried out in January last year. At the same time, on Saturday, the US military said that it carried out two airstrikes on the premises of Al Shabaab near Kunaya Baro on Friday. This is the first air strike this year, while more than 50 such attacks were carried out last year. The US has said in a statement that both the premises have been destroyed.