London: Suella Braverman, the former home secretary, has launched a blistering attack on Prime Minister Rishi Sunak in her resignation letter, accusing him of breaking his promises on key policy issues. Braverman was sacked by Sunak on Tuesday, as part of a major cabinet reshuffle that also saw the return of former PM David Cameron as foreign secretary.
In her letter, Braverman said she supported Sunak when he became PM, despite him having "no personal mandate" and being "rejected by the majority of the party" for the leadership role. She said she backed him because of the "firm assurances" he gave her on reducing illegal migration, stopping small boats crossing the Channel, implementing the Northern Ireland Protocol and EU law as agreed a year ago, and issuing guidelines to protect biological sex.
However, she said Sunak had "clearly and repeatedly failed to deliver on every single one of these key policies". She claimed he had "betrayed the agreement" and "betrayed your promise to the nation". She wrote: "You said you would do whatever it takes to stop the boats in the Channel. But by not doing so you have betrayed the country."
Braverman also criticized Sunak for his handling of the pro-Palestine protests that took place in London last week. She said the police used "excessive force" and "violated the rights" of the protesters, who were expressing their solidarity with the Palestinians amid the conflict with Israel. She said she had written an article to voice her concerns, but Sunak had "ignored" her views and "undermined" her authority as home secretary.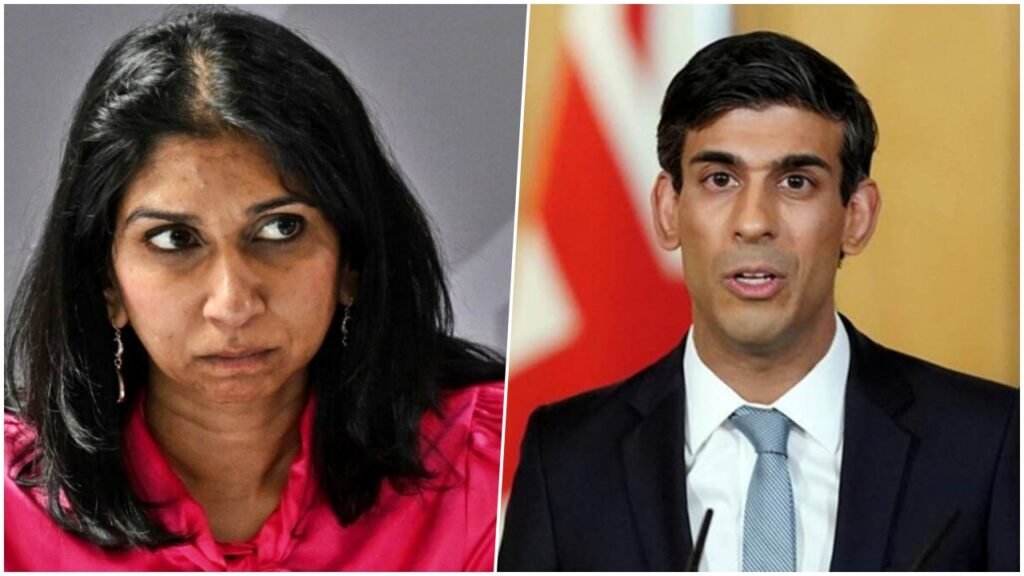 Braverman's dismissal and letter have sparked a backlash from some Conservative MPs, who have started a campaign to bring a no-confidence motion against Sunak. They have accused him of being "weak" and "out of touch" with the party and the public. They have also questioned his decision to bring back Cameron, who resigned as PM in 2016 after losing the Brexit referendum.